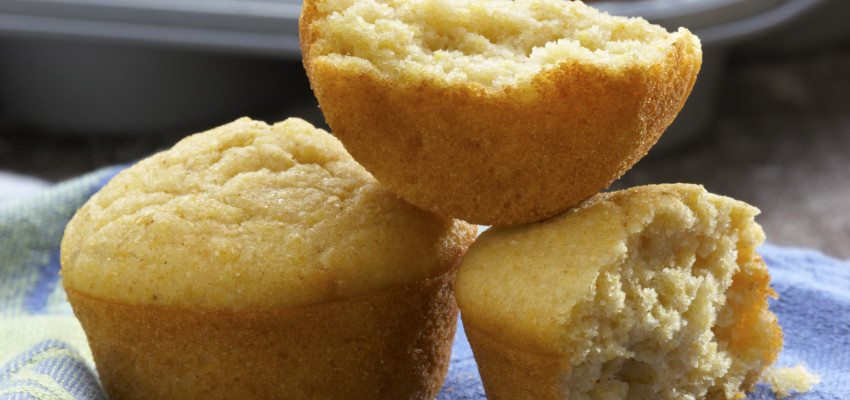 Ingredients
3 eggs
3/4 cup milk
1/4 cup oil
1/4 cup honey
1 1/2 cups cornmeal
3/4 cup all-purpose flour
1 tablespoon baking powder
1/2 teaspoon salt
Instructions
Preheat the oven to 350 F. Spray a muffin tin with non-stick cooking spray, or line with cupcake liners. Set aside.
In a large bowl, whisk together the eggs, milk, oil and honey until frothy. Sift the remaining ingredients over the top of the egg mixture, and then whisk in just until smooth.
Spoon the batter into the muffin tin, dividing the batter evenly between each space. (The muffin spaces will be pretty full, but don't worry. The muffins don't rise too much.)
Bake for 12 minutes, or until a toothpick inserted into the center of a muffin comes out clean. Allow the muffins to rest for 5 minutes in the muffin tin, and then remove. Serve warm.
Note: To make this into blueberry corn muffins, fold in 1 cup of blueberries before spooning the mixture into the muffin tin. Then sprinkle the tops with a little granular sugar.
---