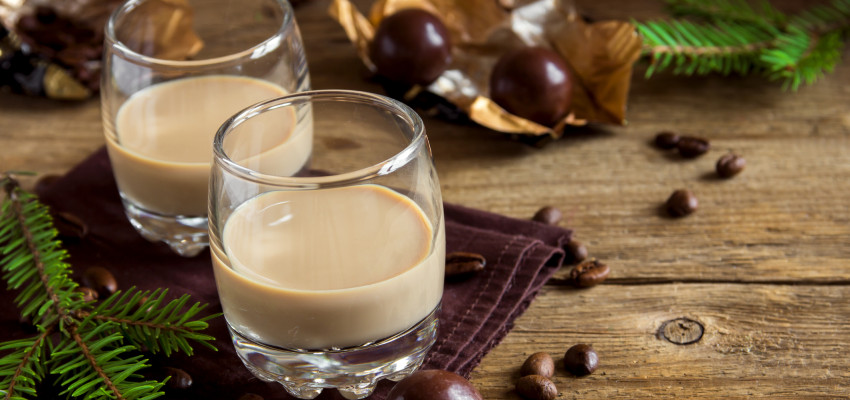 Ingredients
3 cups chocolate milk
2 cups whole milk
1/2 cup brown sugar
8 eggs
1 cup heavy cream
1 cup strong coffee or Kahlúa liqueur
1 cup rum (optional)
3/4 teaspoon ground cinnamon
3/4 teaspoon ground nutmeg
Whipped cream, as garnish
Instructions
Pour both milks into a large saucepan over medium heat. Heat the milks just until bubbles start to form around the edge of the pan. Do not boil.
In a large bowl, beat the eggs and brown sugar until they are well combined and thickened. When the milk mixture is hot, whisk approximately half of it into the bowl containing the beaten eggs and brown sugar. Then pour all of the egg, sugar and milk mixture back into the large saucepan. Reduce heat to low. Slowly and gently, add in the coffee (or Kahlúa) and cream. Stir continuously until the mixture has thickened enough to be able to coat the back of a spoon. Do not ever let the mixture boil.
Remove the eggnog from the heat. Stir in the dark rum (if using), ground cinnamon and ground nutmeg. Cover with plastic wrap and refrigerate until chilled, at least three hours. To serve, ladle the eggnog into individual glasses and top with whipped cream. Serves 12.
You might also enjoy...
---