Cherry Pecan Banana Muffins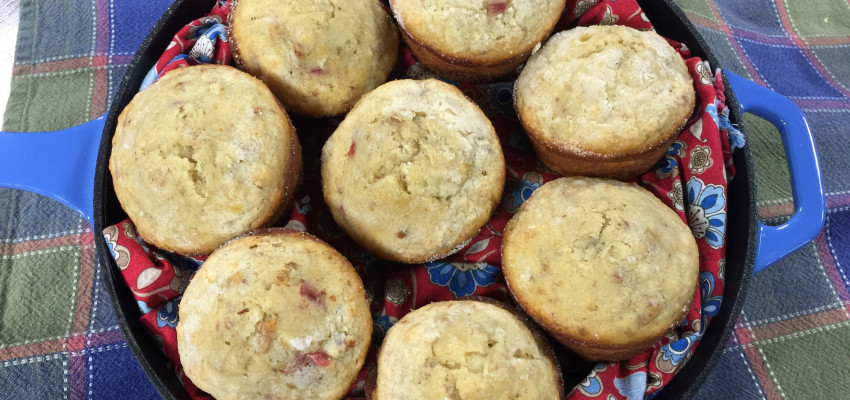 Ingredients
1 cup granulated sugar
1/2 cup unsalted butter, softened
2 eggs
1 cup mashed super-ripe bananas (the blacker and mushier, the better), usually 3-4 medium bananas worth
1 tsp. vanilla extract
2 cups all-purpose flour
1 tsp. baking soda
1 tsp. kosher salt
1/3 cup toasted chopped pecans
1/2 cup maraschino cherries, drained well, chopped
Instructions
Preheat oven to 350 degrees F. In a large mixing bowl, using an electric mixer, cream sugar with butter until light and fluffy; add eggs, one at a time and beat well. Add bananas and vanilla and beat again, making sure batter is well combined. In a small bowl, combine flour, baking soda, salt, pecans and cherries. Using a spatula or large spoon, gently fold the flour mixture into the banana mixture, just until ingredients are barely combined. Don't over mix!
Divide batter between 12 well-greased muffin tin cups and bake, uncovered, for approx. 20 minutes or until muffins are golden brown and spring back to the touch on top. Remove from oven and place muffin tin onto a cooling rack. Immediately cover muffins with a sheet of foil and let cool completely. Remove from muffin tin and store in an air tight container.
Makes 12 fat muffins.
You might also enjoy
---