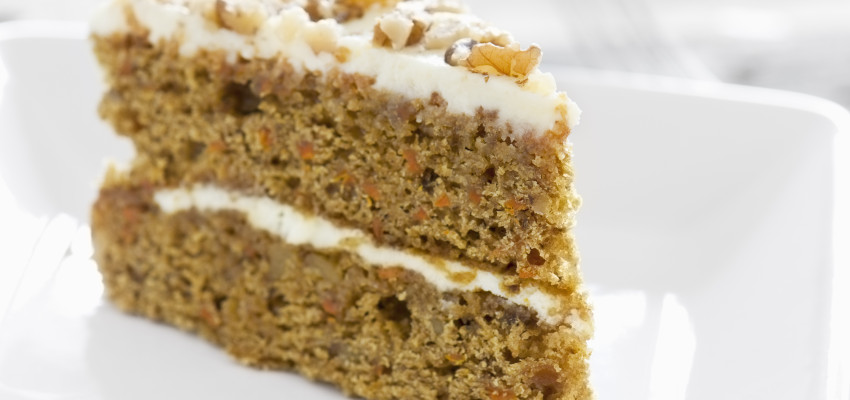 Ingredients
2 cups whole wheat flour pastry flour
1 tsp. baking powder
2 tsp. baking soda
2 tsp. ground cinnamon
1 tsp. salt
1 cup wheat germ
¾ c. sugar
1 ½ c. applesauce
½ cup oil                                              
1 egg plus 4 egg whites                                                
2 tsp. vanilla extract
2 cups shredded carrots
½ - 1 cup chopped walnuts                         
1 cup flaked unsweetened coconut
1 (8 oz.) can crushed pineapple – drained  
Instructions
Preheat oven to 350 degrees.  Spray 9x13 inch pan with nonstick spray. 
In a large bowl, sift together the flour, baking powder, baking soda, cinnamon and salt. Stir in the wheat germ. Make a well in the center and add sugar, applesauce, oil, egg, egg whites and vanilla. Mix well, then stir in shredded carrots, chopped nuts, coconut and pineapple. 
Spread batter into your prepared pan.  Bake in preheated oven for 45 minutes, or until the center springs back when lightly tapped.  
**This recipe, featured in Kansas Living's Fall 2017 magazine, features healthy recipe replacements. For the article, visit the link below.**
---