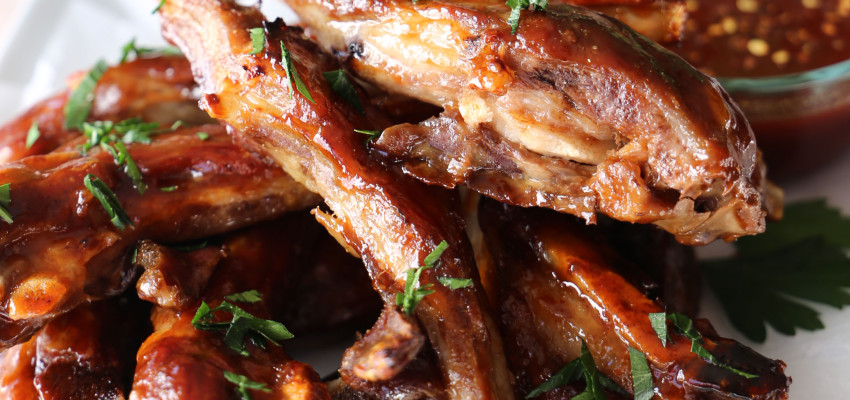 Ingredients
2-21/2 lbs. lamb ribs, separated
2-3 Tbs. honey
1/4 cup soy sauce
3-4 garlic cloves, crushed
2 Tbs. ketchup
2 Tbs. brown sugar
1/2 tsp. five-spice powder
1/4 tsp. red pepper flakes
2 Tbs. rice wine vinegar
1/2 tsp. kosher salt, to taste
Instructions
Preheat the oven to 350 F.
Line a large, rimmed baking sheet with parchment paper.
In a medium bowl, combine the glaze ingredients, mixing well.
Place the ribs onto the prepared baking sheet and bake uncovered for 30 minutes.
Brush half of the prepared glaze over the ribs, baking them for another 60-65 minutes, brushing with the remaining half of the glaze every 15 minutes or so. Increase the oven temperature to 400 F during the last 10-15 minutes of baking time to caramelize the glaze.
Remove the ribs from the oven when they are sticky and fork tender.
Serve at once. If desired, double the sauce and serve extra with the ribs for dipping.
---