Meet the Cramer Ranch Family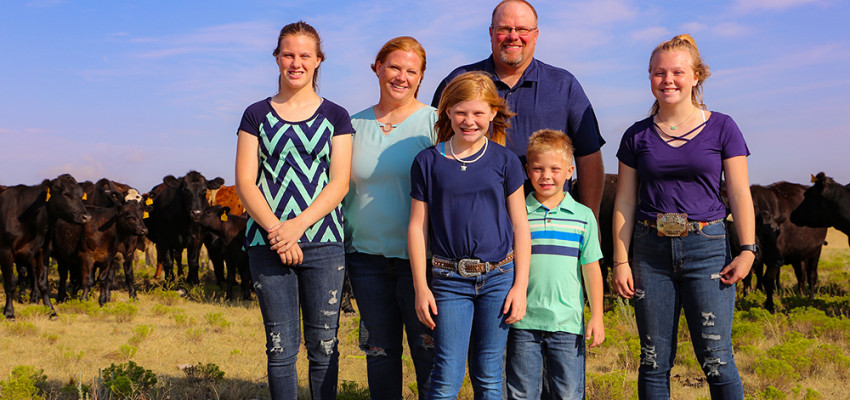 Mark and Cindy Cramer are ranchers in Kansas who love what they do and hope to pass their legacy on to their children. Learn more about his ranch family.
We live in western Lane County where we raise cattle, corn, wheat, milo, sunflowers and kids! We have a minimal-till operation where we use crop rotation to conserve organic material and moisture. This means we grow different crops in the same area between growing seasons. We do this so we aren't depleting soil nutrients but we are reducing pest and weed pressures. We have around 200 head of cow-calf pairs. We also have four children: Cally, Marly, Baily and Landon. We love being a family farm and there's no shortage of jobs for each of us to help with.
What are you typically doing during summer on your farm/ranch?
The summer begins by preparing for wheat harvest and getting milo (sorghum) and corn acres planted. During harvest, which is typically mid- to late June, we spend hours in the field as a family getting the crops cut as quickly and safely as we can. We also work our 4-H animals every day. The kids walk their cattle and pigs and make sure they're cleaned daily. We like to work hard so we can play hard by relaxing at a nearby lake and camping for long weekends.
What is the hardest part of your job?
The hardest part about farming and ranching is the management of day-to-day operations. We are constantly watching commodity prices and how they affect the price of market animals when we're ready to sell. Our cattle always come first, so feeding during every type of weather can get interesting, especially during those summer thunderstorms. It's a good thing we love our livestock because some days, we can spend more than 12 hours a day with them, making sure they're healthy.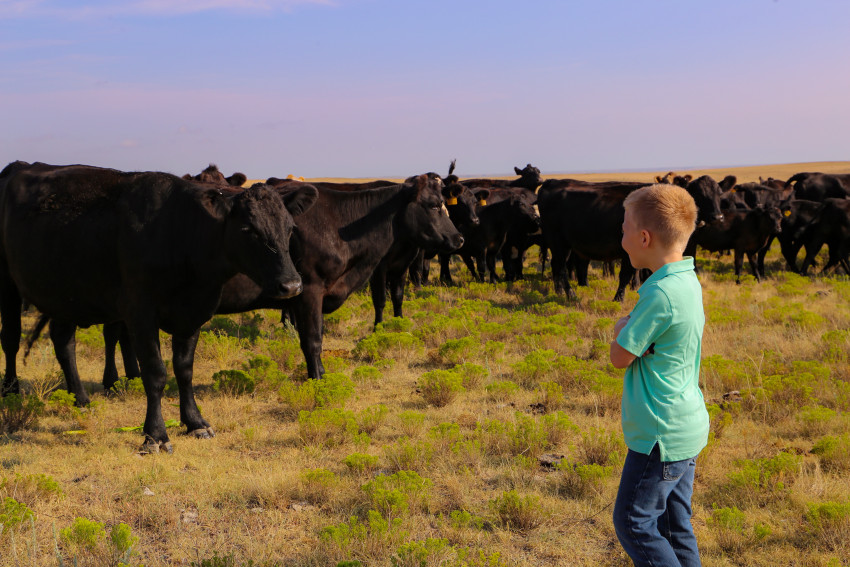 What does sustainability mean to you?
We are building our farm and ranch in the hope of passing this legacy on to our children. In order to provide that opportunity for them, our operation needs to be profitable, just like any other business or organization.
What's one thing you've changed on your operation since you started?
As with all things, efficiency matters. On our farm and ranch, we have upgraded our equipment to help us be better stewards of the land. With advancements in ag technology, we can make environmentally friendly decisions while improving yields.
What is one thing you wish consumers knew about your operation?
I wish consumers knew the amount of work we put into our operation because of how much we love what we do. There's a lot of blood, sweat and tears that go into farming and ranching. This year has been hard because drought has negatively affected our wheat crop and our cattle don't have green grass to eat. Not only does this impact us financially, but also emotionally and mentally.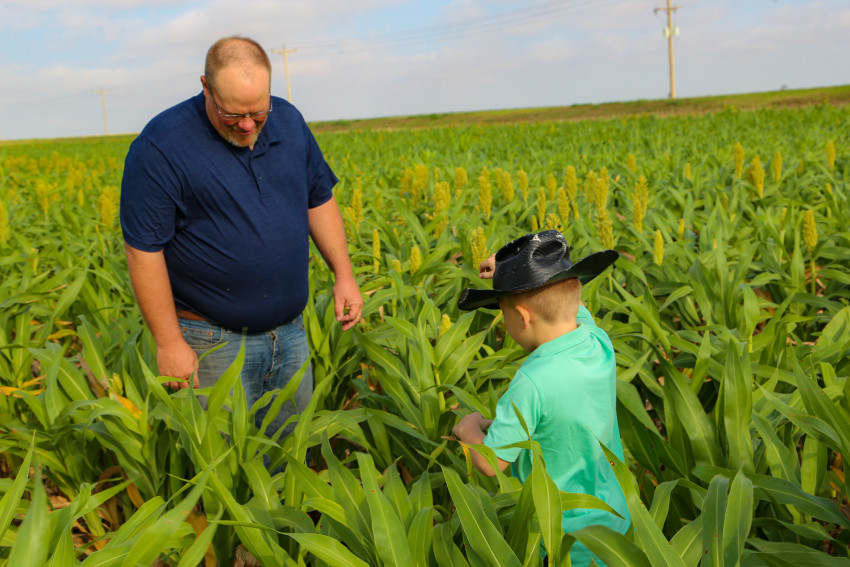 What three things matter the most to you as a rancher?
The number one thing is to always remain profitable. We look at the input costs for weaning cattle and feeding them different rations to maximize profitability. Currently, in our drought, we are having to feed more hay to the cattle. We sold our weaned calves earlier than normal in order to maintain the feed we did have to keep our cattle herd together. We also rely on good genetics for our bulls to help us produce the best quality of animals we can. 
Where do you see the future of your operation going?
We hope to continue to grow in the future and build up enough acreage to where our kids can come back and take over the farm when we retire. I would love to be able to farm next to my son and daughter someday.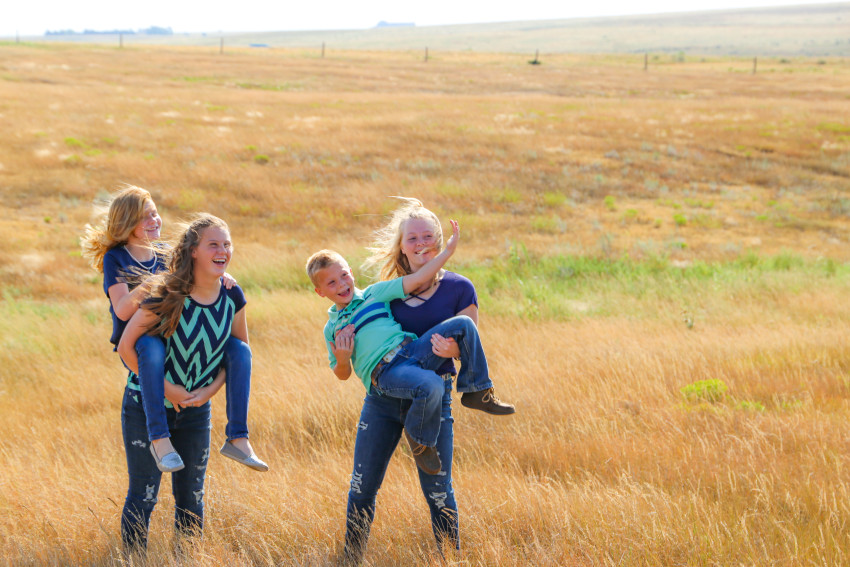 What's your favorite way to prepare beef?
A good grilled ribeye is hard to beat!
What does a typical day/week/month look like for you?
Cattle chores always come first in the day. The afternoons are spent working on equipment, farming the land and preparing for the next season of farming.  
What would you do if you weren't a farmer or rancher?
We both see ourselves in education if we weren't farming. We love to show others our passions and how agriculture is produced. 
---