Spice Stores Near Me in Kansas
Find sugar and spice and everything nice right here in Kansas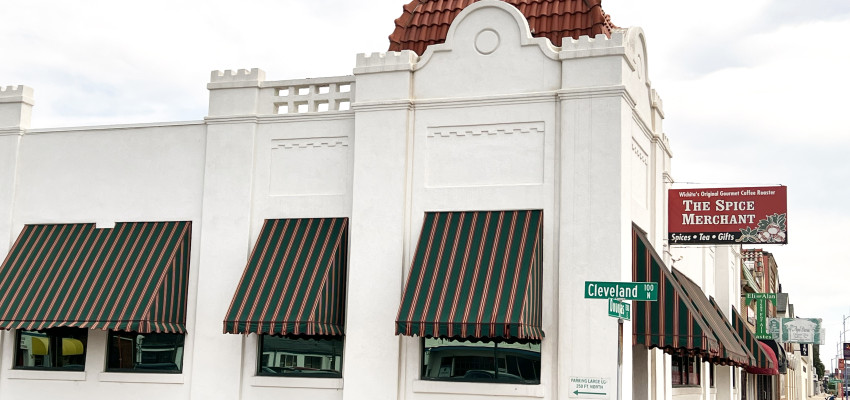 If you're looking for the perfect place to find herbs, spices, teas and more, these shops in Kansas are perfect for home cooks and chefs. Check out these locations and visit in person or shop online!
The Spice Merchant
1300 E. Douglas Avenue, Wichita
A pinch of this, and a pinch of that. Whatever spices home chefs need, Wichita's premier spice store, The Spice Merchant, carries it. Owner Bob Boewe opened the store after exploring ethnic groceries in St. Louis. Since 1980, it has provided cooks with traditional and exotic spices sold in bulk. Years later, the store expanded to a historic building providing room for nearly 200 herbs and aromatic spices, whole bean coffee and gourmet condiments.
On the hunt for cabinet classics like granulated onion or smoked paprika? Spice bags are sold in sizes up to 4 oz. Hard-to-find exotic spices, such as Vietnamese cinnamon, are always in stock. If shoppers have questions about what seasoning to use in a recipe, a helpful staff member is ready to listen and give advice. Prefer seasoning blends to prepare bread dipping oil or spreads for crackers? Ask about custom seasoning packets.
Learn more about the Spice Merchant in Wichita and shop their online spice store at www.spicemerchant.com.
Olde Westport Spice & Trading Co.
1218 Main Avenue, Goodland
A quaint store in downtown Goodland, Olde Westport Spice & Trading Company makes a big impression on shoppers searching for savory seasonings and dry soups mixes. What started in Bill and Judy Petersen's home kitchen became a wholesale and brick-and-mortar business, now in operation for almost 40 years. The Petersens grew a loyal fanbase by offering flavorful product samples at trade shows.
The couple sells jarred spices and more than a dozen dry soup selections at the western Kansas store. The shop's owners and their families are happy to assist customers in finding all-purpose spices or blends like their Chili Verde and Italian Spaghetti Sauce that elevate classic recipes. Kansas City Steak & Ale and Southwestern Corn Tortilla are soup mix top-sellers. Dine-O-Mite Jalapeño Pepper and Six Gun Habanero Pepper get the job done for cooks looking to kick up the heat at dinnertime.
Olde Westport Spice and Trading Co. offers online shopping through its website at www.westportspice.com.
Penzey's Spices
7937 Santa Fe Drive, Overland Park
If someone gifts a jar of Penzey's top-selling seasonings, they appreciate the quality. The Kansas spice company prides itself on sourcing spices from around the world so others can create meals worth sharing with others.
Penzey's Spices offers shippable gift boxes to, as the owners say, "share the love and happiness that comes from cooking." The store is stocked with seasoning jars, including Peppercorn Blend and Italian Herb Mix, among its most popular selections. Not ready to commit to a large jar? Ask about trial bags.
 Give a gift through the Penzey's Spices online spice store at www.penzeys.com. 
YOU MAY ALSO ENJOY THESE ARTICLES!
---