Kids Craft: Apple Yarn Craft
Add some (apple) spice to your day with this fun and fruity fall activity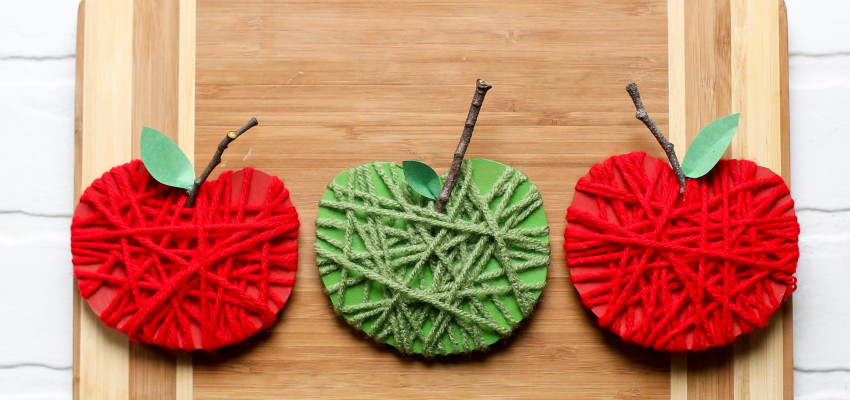 YOU WILL NEED:
Cardboard (upcycled cereal boxes are perfect)
Red and green yarn
Red and green paint
Green construction paper
Twigs
STEPS:
1. Cut apple shapes from the cardboard (slight ovals with dips in the top) with adult help.
2. Paint the cardboard red or green. Let dry.
3. Wrap the apple shape with yarn.
4. With an adult, cut leaf shapes from construction paper.
5. Attach leaf shape and twig — slide into yarn or have an adult help you adhere with hot glue.
6. Enjoy!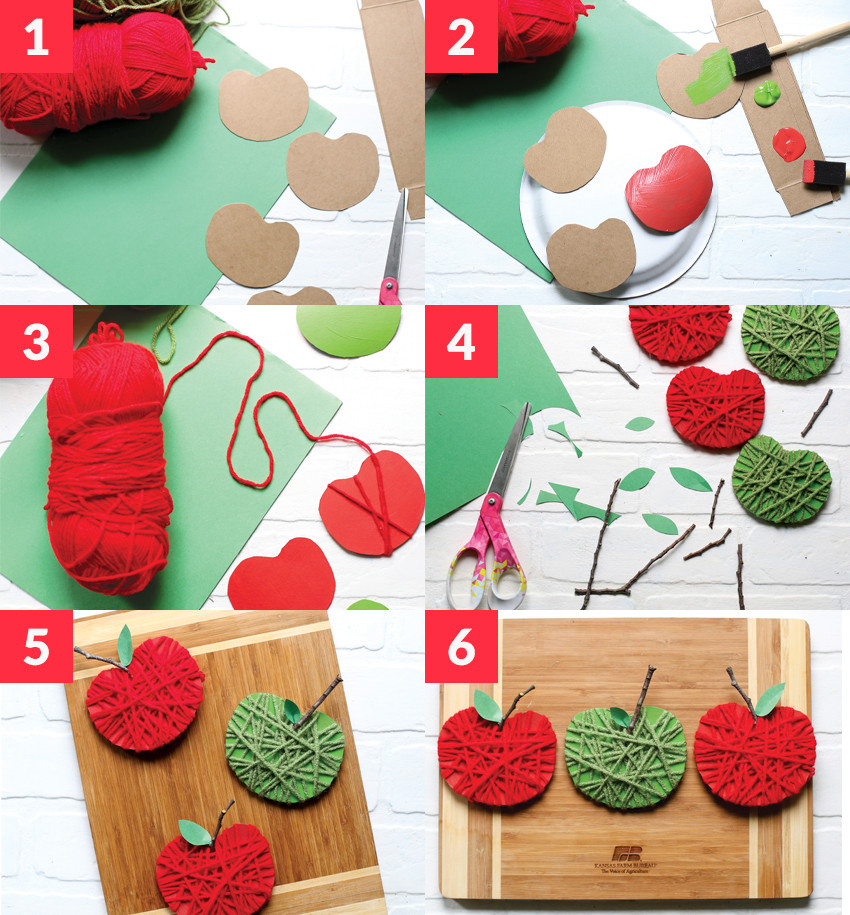 To see more Kids Corner craft and food ideas, find us on Pinterest at www.pinterest.com/ksfarmbureau. For more from Sugar Bee Crafts, visit www.sugarbeecrafts.com.
YOU MAY ALSO ENJOY:
---