The benefits of exercise for older adults
And how to get more active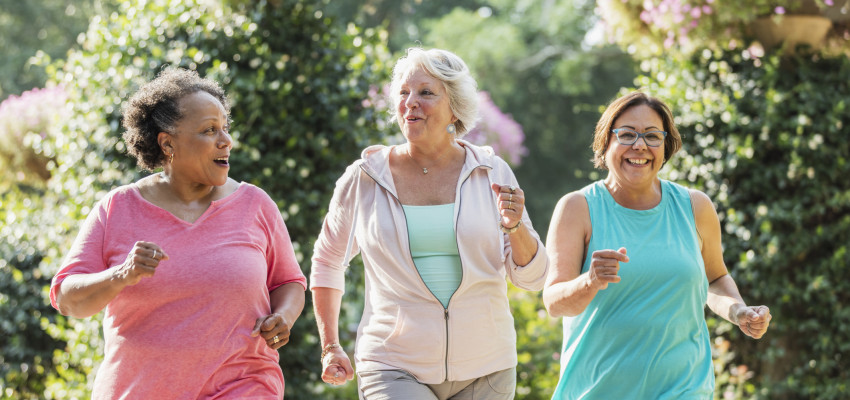 For older adults, physical activity provides a myriad of benefits. Staying active means you can do everyday tasks like chores and shopping, keep up with the grandkids and stay independent as you get older.
It can also help reduce symptoms of arthritis, anxiety and depression, and help keep diabetes and high blood pressure under control.
What constitutes "regular physical activity?"
The U.S. Department of Health and Human Services recommends at least 150 minutes (or 2 ½ hours) of moderate physical activity per week along with two days a week of muscle-strengthening activity or activity that makes your muscles work harder than usual.
How do I start?
Don't worry if you're just getting started in the activity game. Experts say even a five-minute walk has health benefits and something is better than nothing. Stretches and activities that improve your balance can also help—your body stays flexible, and your risk of falling is lowered.
It's also important to remember going to a gym or lifting heavy weights isn't a requirement. Things like walking around the block, working in the garden, running your vacuum or playing with your grandkids all count as physical activity.
If you need help figuring out what types of activity to do and how to fit them in, check out this interactive activity planner. After you answer a few questions about your goals and interests, you'll be able to pick activities and build out a weekly activity plan.
No matter what activity level you're currently at, getting in a few minutes everyday with the goal of 150 minutes every week will help you stay on top of your game, no matter your age.
You might enjoy
---