Agriculture caught in crosshairs of supply chain snag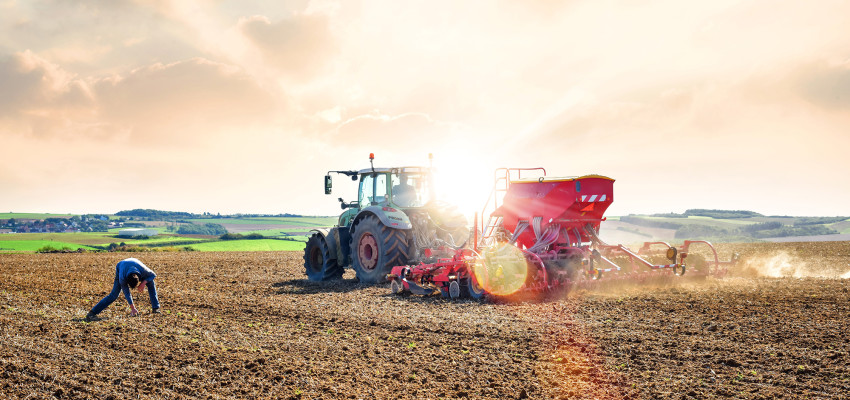 Humans' adoption of agriculture some 12,000 years ago created the first reliable supply chain for food that could be rationed out over the course of a year. It allowed us to shift from a society of hunter-gatherers to permanent civilization, which in turn propelled population growth from some 5 million to nearly 8 billion over the course of 10,000 years. 
The effects were small at first, and localized crop failure still posed risks to individual villages. Over time, however, the simple act of growing and storing food changed everything about human life, including shrinking the world itself through trade routes connecting continents. Those first traders faced slow, dangerous journeys and dealt almost exclusively in luxury items like spices, cloth and precious metals. 
As agriculture has improved over the course of millennia, so too has the supply chain that delivers food and other everyday necessities, and, of course, the occasional luxuries. When the COVID-19 pandemic hit in early 2020, it broke those connections almost overnight. Stay-at-home orders and other measures early in the pandemic caused rapid shifts in the way we lived and what we consumed. The fallout, which affected every sector of the economy, continues today — especially in agriculture. 
EARLY DISRUPTION 
Perhaps the best illustration of what's gone wrong in the logistics industry over the past two years is the initial shortage of toilet paper in the spring of 2020. It was the staple product that showed the first warning signs of just how fast the modern supply chain could unravel during a sudden shift in demand. 
As schools and businesses were forced to close, the institutional market for toilet paper went down the drain while simultaneously skyrocketing for people homebound during the pandemic. Manufacturers couldn't quickly repackage commercial-sized rolls for home use and capacity for home use was essentially running at its peak before the pandemic to minimize cost. 
Similar scenarios played out across a variety of industries at the beginning of the pandemic, including notable examples in dairy and meat production. A year later, the ripples were still rolling through the economy with things like lumber and used vehicles soaring in price. Farmers and ranchers, too, have been at the mercy of shortages and backlogs, many of which are still ongoing. 
HURRY UP AND WAIT 
Nathan Dressman works in sales at KanEquip, a tractor dealership with stores across the state, and he's seen snags in the supply chain from the Wamego location up close. 
"We just took delivery of a combine that was supposed to be here in July," he says while sitting in his office in early November. "There's just not enough parts to produce the tractors on order. We're going to get less than half the number of tractors in 2022 we normally receive." 
The combine that arrived months late was largely completed but sat at the factory while waiting for one finishing touch — tires. 
"Usually, it's just one or two pieces to complete a machine," Dressman says. "Our hands are tied. We're at the mercy of manufacturers." 
Dressman says the inability to procure new equipment has caused the price of used equipment to soar, similar to what's happened in the used vehicle market after a computer chip shortage limited the new models from automakers. It's also led to more demand for parts to repair aging equipment.
He says at the beginning of the pandemic, KanEquip's parts department stocked up on things like belts, filters, grease fittings and other commonly replaced items. But the prolonged disruptions in the supply chain have eroded that stockpile, making this year more uncertain. 
"We were able to fulfill customer orders with stuff on hand that normally we'd have to wait a week to get in," Dressman says. "We go to restock and those parts are on backorder." 
FRUSTRATION, NOT CATASTROPHE 
For Linn County farmer and businessman Ryan Stainbrook, the past two years have produced plenty of frustrations, but he says he hasn't heard of any catastrophic failures because of supply chain problems. 
"The lag times for getting parts in-season have some people buying a few extra early so they don't run out," Stainbrook says. "That adds to your overall cost of production because you've got parts just sitting there." 
Stainbrook has seen other costs rise throughout the pandemic as well through Stonypoint Seed, the business where he sells seed, herbicide, fertilizers, feed and other agricultural supplies.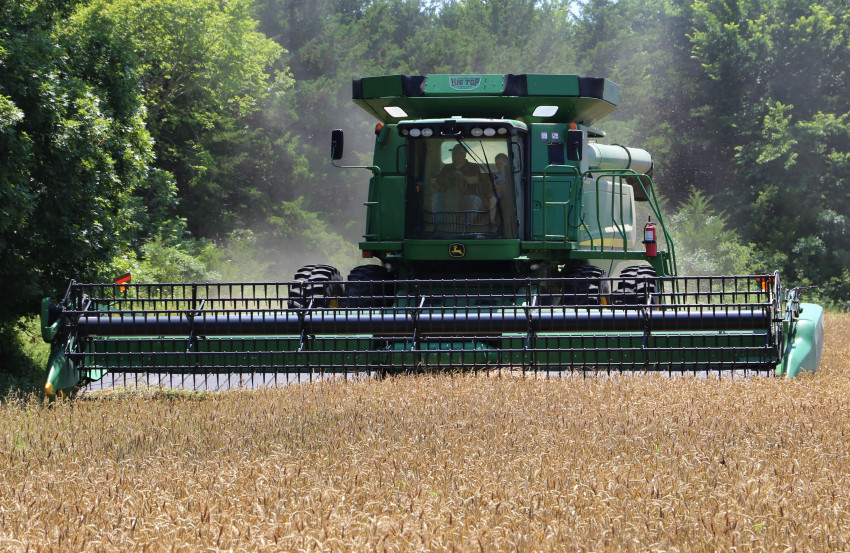 "We're facing problems at several different levels," he says. "It's definitely made business a lot less enjoyable. It's made it much more difficult to keep your commitments and promises that you've made to your customers." 
Seed corn is up 10 to 15 percent, herbicide prices are also up double-digit percentages and nitrogen fertilizer has doubled on a per-unit basis. Phosphate fertilizer continues to climb as the result of lower exports from China and a February 2021 freeze across the middle of the U.S. that caused a spike in the cost of natural gas, one of the main ingredients for fertilizer production. 
"Farmers have got to watch their money," Stainbrook says. "Fortunately, we have good grain prices. If beans were $8.50 and corn was $3.45 or $3.50, it wouldn't be good." 
Stainbrook says many farmers held off on making their seed decisions last fall to get a better sense of where input costs would be this spring. In addition to the price of seed corn increases, it also requires more nitrogen than wheat or beans. 
"On our farm, we're rotating some marginal acres of corn to wheat and our soybean numbers are staying the same," Stainbrook says. "We're actually looking at applying fertilizer with a planter so I don't have to cover the whole field. I'll just fertilize where the crop is and maybe I can keep my cost down." 
DEMAND SURGE 
The price of corn, beans and wheat rose in late 2020 and stayed strong through 2021 because of increased trade with China and poor weather conditions in growing areas like Brazil. With stronger prices, farmers are in a good position to replace and upgrade equipment for the first time after nearly a decade of breaking even. 
That's set off the so-called accordion effect where a sudden deceleration flows through a system even without any real obstacle causing the slowdown, like how a car tapping its brakes in traffic can cause a slowdown for other drivers long after the first car has moved on.
In this case, the pandemic was the proverbial tapping of the brakes, with forecasts of a deep recession. Manufacturers scaled back or halted production completely, believing demand would evaporate. However, the recession was much shorter than expected and unprecedented government spending caused demand to bounce back faster than manufacturers could ramp up production. 
"When the government started sending out payments to people, a lot of our small items, attachments, mowers, utility vehicles, compact tractors, stuff like that, really moved," Dressman says. "That market's been ridiculously good. The demand for everything has gone up." 
SHORTAGES EVERYWHERE 
The lack of common goods stems in large part from a scarcity of labor, for both real and artificial constraints that have snarled supply lines around the globe. Loaded container ships sit at anchor off the coast waiting for a berth to unload. Dockworkers don't have enough room to store containers to offload ships more quickly because there aren't enough truckers to haul the steel cubes to warehouses, and there aren't enough workers in warehouses to unload the containers so the empty shells can be returned to the port. 
Under normal circumstances, every link in this chain works in a careful choreography where parts arrive at a factory right before they're needed or goods hit store shelves shortly before a shopper picks it up. This "just-in-time" model has lowered costs for both businesses and consumers, but the pandemic has strained nearly every facet of delivering goods. 
HOW IT ENDS 
Dressman believes things will get back to normal eventually but he doesn't think it will happen this year. 
"I think it'll be a couple years until we're back to normal," he says. "It's going to take that long for things to correct themselves." 
He's also known from firsthand experience how short the labor supply is. Dressman says while hiring has always posed some challenges, it became especially difficult during the pandemic, whether it was entry-level work or skilled positions like mechanics. 
"We're just not getting the applications we used to get for jobs," he says. "We used to get 30 to 40 applications on some of these jobs and now we're getting just a couple." 
Stainbrook echoed that sentiment, noting that he doesn't have an answer on when things will be fixed, but he's optimistic it will happen. 
"I think America will come back very strong, but we've just got to buckle down and make it to the other side," he says. "We need to get back to work."
You may also enjoy:
---