A rural Kansas community comes together to help family harvest crops after tragic loss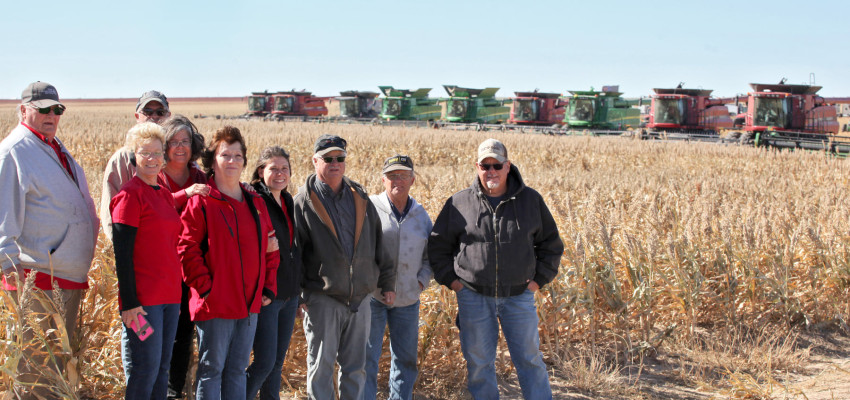 Memories are moments we hold on to forever. They're a moment of the past and a guide to the future. They bring us emotions; sometimes they bring us joy, sometimes they're bittersweet. Sharon Vogt from Tribune shared some of those memories about her husband, Mike, who passed away in a vehicle accident in September.
"He cared about people," she says. "If somebody had a need, he didn't think twice about it. He didn't do it to get anything in return, he just wanted to help people."
Sharon isn't the only one with memories held dear when it comes to Mike. In a town of a little more than 800 people, Mike's loss is felt across the entire community.
Mike was a long-time resident of Greeley County, as well as a farmer, father of two and a grandfather. He had a passion for bringing youth closer to Christ, and a caring heart for so many in his community. I had the privilege of knowing Mike and his family for the 18 years I spent growing up in Tribune.
The thing about small communities is when there's a tragedy, people come together.
"I just didn't realize people cared that much about our little farm," Sharon says.
HARVESTING HELPFUL HEARTS
For any farm family, harvest can be a hectic time. The rush to get crops out of the field, the costs of running equipment and making sure you have enough help. When Mike passed away, all of this weight was lifted off the Vogt family's shoulders by the kindness of others who wanted to leave a positive impact during a difficult time.
Farmers in the area stepped up in support of the Vogt family and the loss of Mike by harvesting the family's fall crops.
Brad Koehn, another lifelong Greeley County resident and farmer helped organize the team, which consisted of 33 pieces of equipment and multiple local farmers. They all helped harvest the Vogt's crops.
"I know absolutely every farmer in the community and if any of them ever needed help I would be right there," Koehn says. "I would say 99 percent of them feel the same way."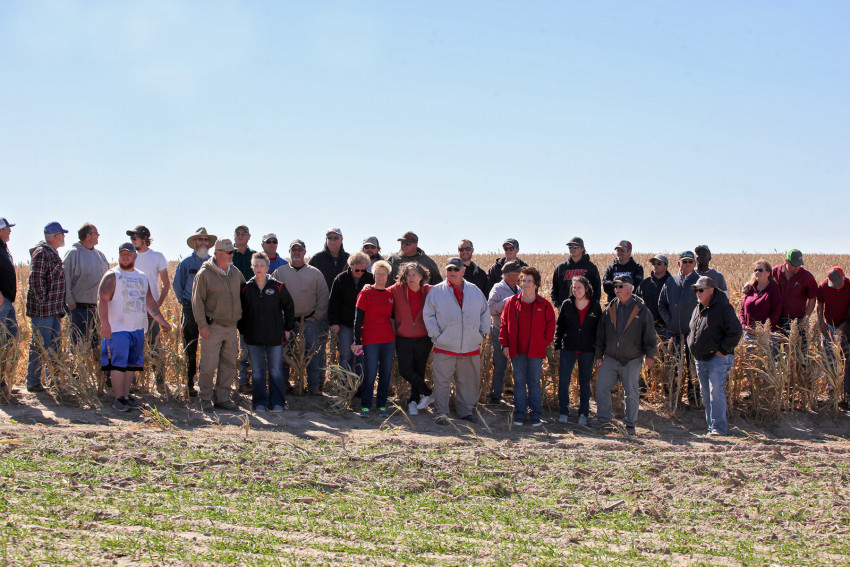 For Koehn and just about everyone in the community, these moments are personal.
"You grew up with them, your kids played ball together, you've helped them fix flat tires on the county road, you've given them a ride," Koehn says. "You know, it is just different. In a small town, you might not talk to them every day, but they still have your back so to speak."
"One farmer just paid for some custom cutters to cut a big field we had," Sharon says.
GENEROUS GIVERS
The moment in time left a lasting memory for Sharon, who is encouraged by the generosity of others.
"It just blows me away," she says. "They harvested our fields before theirs, and it just blew me away."
The moment that will forever be remembered by Sharon and her family serves as a message that even in the hardest times, there are those who you might not see, know or talk to regularly, but will always be there to help.
"You know, it's just different being out here," Koehn says. "It doesn't matter if it is here, Wallace County, Wichita County, Hamilton County, you get out here with the openness and people are different and caring."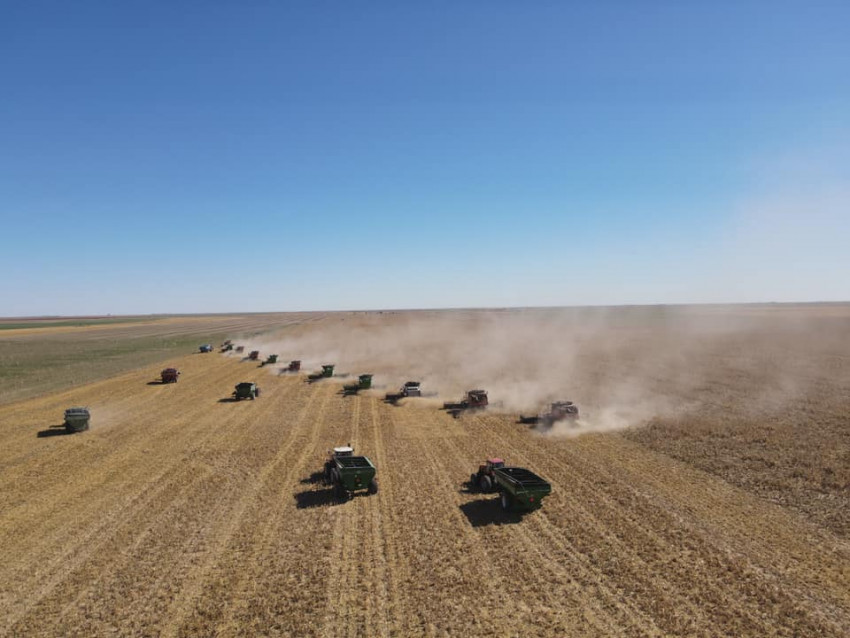 Death can leave behind a deep heartache, but the memories we hold, the moments we can look back on – those can never be taken. For the Vogt family and the Greeley County community, there are new memories and moments being made. Mike would be proud.
(Images provided by Sheryl Crotinger, Jerry Young and Whitney Larson)
---