Processing Beans in Kansas
21st Century Bean packages billions of beans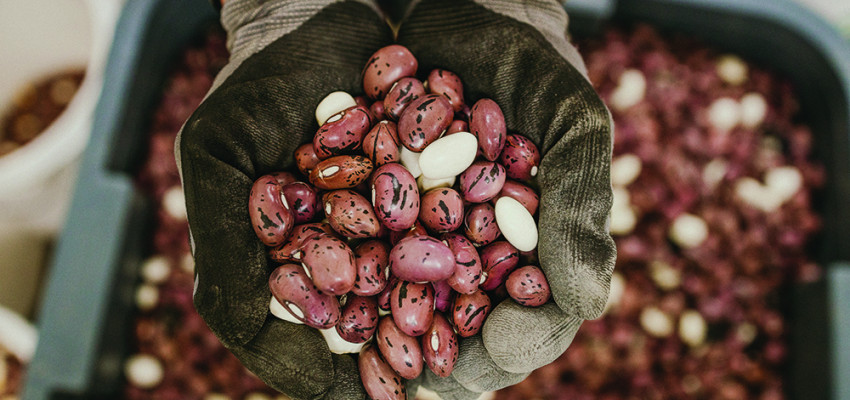 Alan Townsend, vice president of 21st Century Bean, didn't know the future impact he'd make when he bought a packaging machine for beans.
"The packaging machine was in Amarillo," Townsend says. "The company we purchased it from had owed 21st Century Bean some money. To offset the money they owed us, they wanted us to purchase this machine from them. I made them an offer, they accepted it, and I had no idea what to do with the machine."
Over the course of five years, that machine would help expand the business to allow more than 1 billion servings of beans packaged in one- or two-pound bags to be trucked from rural Kansas to food banks all over the nation.
HOW 21ST CENTURY BEAN BEGAN
Townsend is a fifth-generation farmer descended from two families who homesteaded the area in Sharon Springs in 1887. When he returned to the farm from Kansas State University in 1974, 17 family members lived and farmed within two miles of the original homestead. Now, it is just him and his son, Ross.
Although Kansas is known for corn, wheat and soybeans, this area in northwestern Kansas is ideal for growing beans such as black, pinto, navy, kidney, garbanzo and mayocoba.
"My grandpa started planting beans back in the '50s when irrigation came," Townsend says. "Beans need about half as much water as corn, plus our humidity is lower, the altitude is higher and the nights are cooler."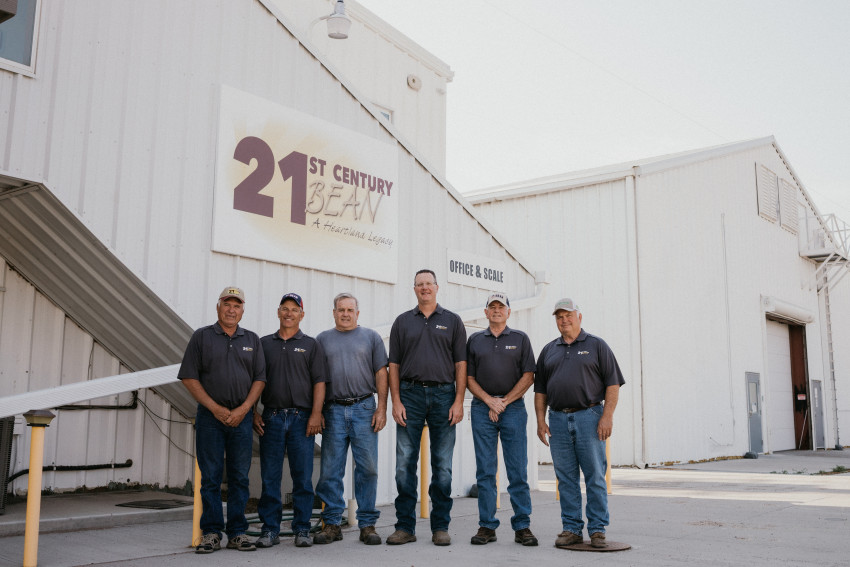 THE SHARON SPRINGS OPERATION — PRODUCERS BECOME PROCESSORS
Townsend was part of the 21st Century Alliance, a group of Kansans facilitating the formation of New Generation Cooperatives, which were modeled after the major processing cooperatives that sprung up in the Dakotas in the '90s, like the North Dakota Wheat Growers and North Dakota Pasta Growers. The Kansas group included wheat producers, dairy producers and bean producers. However, 21st Century Bean is the only surviving entity.
"We looked around at other ag industries who spun off ways to create their own processing," Townsend says. "We asked, 'Why don't we do that?' We finally settled on building a plant to clean and bag our own beans."
Most farming operations are producers, not processors. If you break down an agricultural supply chain — the system that gets food from the soil onto your plate — there are three basic components: production, processing and distribution. Production grows the plant or animal; processing converts it into edible offerings; distribution gets that food from the processor to your plate.
"Farmers have learned over the years that working together is better for the industry as a whole than going it alone."
"We formed the company and sold 80 shares to producers around the region," Townsend says. "This idea of controlling the processing part of the system is based on giving more control to the producer. When the producer becomes the processor, they have much more control over how much money they make.
"One of the big challenges was for farmers to put their beans together in one pool," Townsend says. "We are a competitive bunch and like to brag that our beans are better than the next farmer's beans, but when you put them in a large pool like that, that type of one-upmanship does not matter."
"There is a lot more power in working together and we've all profited in ways we never would have if we would have just kept bragging about our beans being better than the next guy's. We built the first plant because we wanted to keep that part of the profit rather than giving it away."
The original operation began in the town of Sharon Springs. The purpose of this facility was to clean the beans of the farmers who are owners of the company, then prepare them to send to brokers. At this facility, beans are processed using a triple-clean system. In this system, dry beans are run over a series of round hole slot screens and three unique components:
The gravity table processes the weight of the bean against that of foreign material. Through gravity, the lighter foreign material makes its way to one side while the heavier beans stay to the other.
The destoner is used to remove heavier debris from the dry beans. It removes a small percentage of beans from the flow, targeting dirt clods and any stones.
An electric eye is a high-tech piece of equipment with the ability to sort by color, size and shape, sorting out any foreign material that may have made it through the previous processes.
Beans at the Sharon Springs facility are processed in huge quantities then stored in large bags on pallets.
"They stay in these big bags until they're actually sold," Townsend says. "Once they are sold, then they are packaged into smaller bags for that particular company."
SAME PRODUCT: TWO DIFFERENT OPERATIONS
Although under the one umbrella of 21st Century Bean, the two operations — one in Sharon Springs and the other in Ruleton — target two distinctly different markets but use the same product: beans.
The Ruleton operation — home of the machine Townsend purchased in Texas — is west of Goodland along Highway 24. At that facility, they package small bags of various beans for use in food banks. This type of machine is known as a form, fill and seal machine. The small bags begin on a roll of pre-branded plastic stock then are formed as they go into the machine at which point beans fill the bag, then the machine seals it.
"We tried to keep that machine running in Amarillo," Townsend says. "But we about went broke; we were freighting beans 300 miles, both directions. We moved the Amarillo facility to Ruleton because of logistical, labor consolidation and utilization issues.
"Then we found out that USDA would offer contracts to buy various beans bagged in different sizes, so we began dabbling in that. It's a very competitive process but it exploded our business. We send out more than 250 million meals a year from there. That's 1,000 semi loads coming out of rural Kansas and going to food banks and feeding programs across the U.S."
Although both plants are about beans, they are very different models. The plant in Sharon Springs takes the beans that Townsend and the farmer-owners grow, cleans them and preps them for a broker to buy.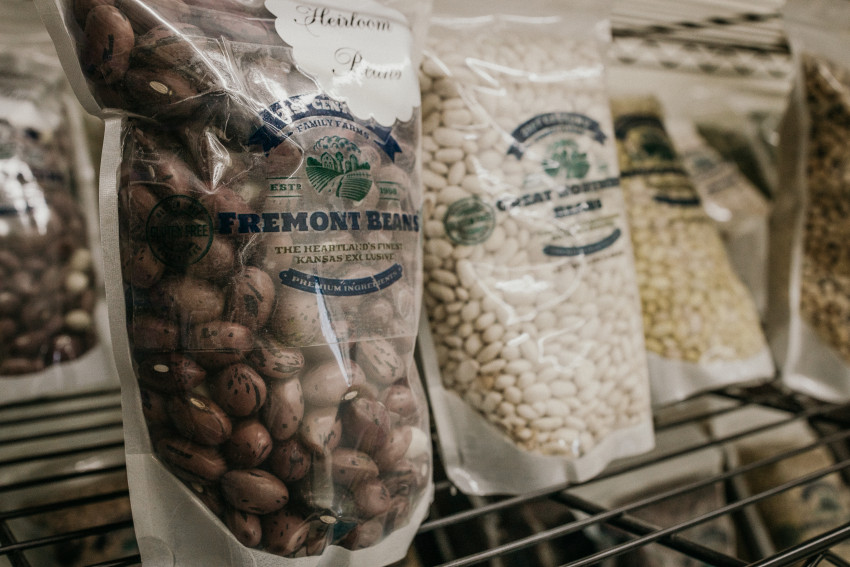 "Our plant in Ruleton processes beans from many sources because the government specifies what kinds of beans they want, so then we buy those from all over and ship them in on truck and rail. So, they both handle the same products, but each have very different purposes."
Townsend, and all the farmer-owners of 21st Century Bean, are entrepreneurs at heart. Regardless of whether you are in a long line of farming families such as the Townsends, or you are a first-generation farmer, the business side of farming requires constant adaptation and risk taking. The phrase "betting the farm" is not just an idle phrase to them; it's the daily reality of the risks they take to keep the farm viable for themselves and the next generation. The partnerships created by 21st Century Bean help them support each other and provide their product to consumers around the country.
---