Kids Craft: Bumble Bee Buddy
Create a black and yellow buddy who's sweet as honey following these easy steps.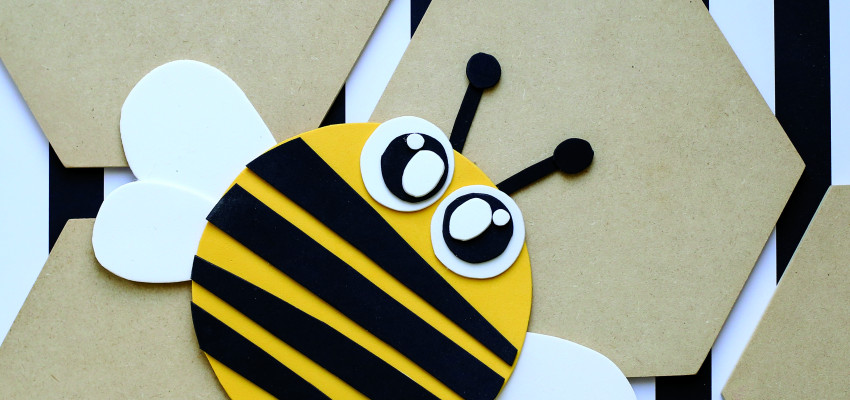 YOU WILL NEED:
Craft foam in yellow, white and black
Glue, scissors, pencil
Round lids/bowls to trace
STEPS:
1. Trace and cut 2 large circles for the body.
2. Trace and cut smaller circles for eyes and antenna. Cut wing shapes.
3. Cut the black circle into strips and glue every other one onto the yellow circle.
4. Layer small black and white circles for the eyes and glue them onto the main body.
5. Flip the body over to attach antennae and wings.
6. Enjoy your bee-st friend!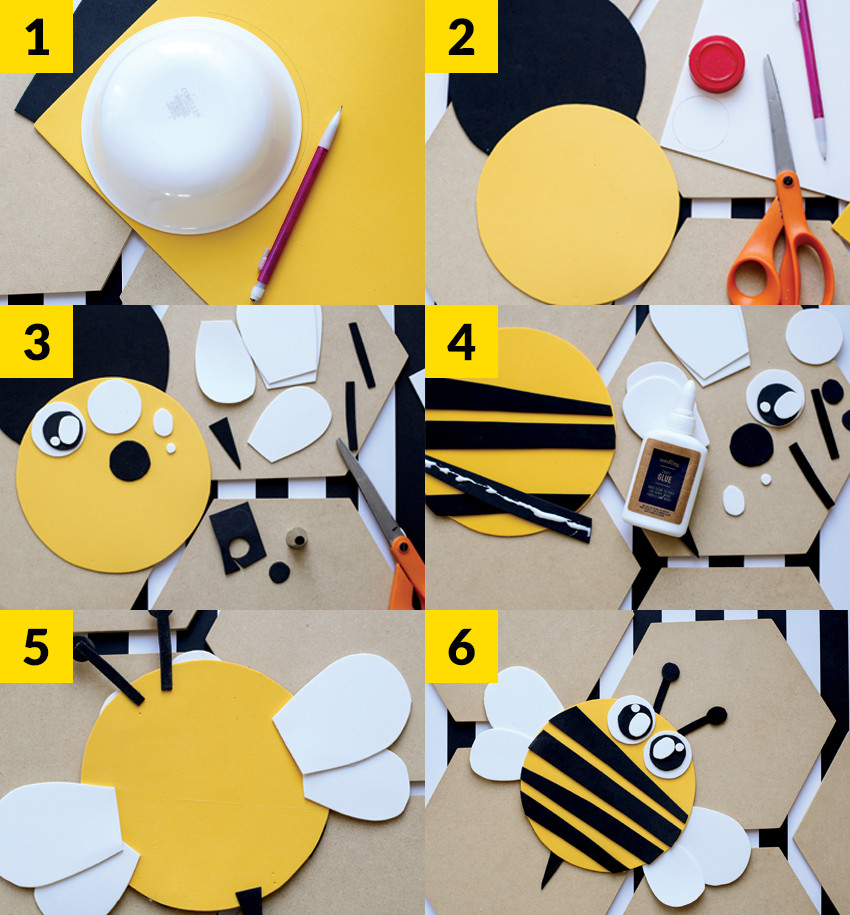 To see more Kids Corner craft and food ideas, find us on Pinterest at www.pinterest.com/ksfarmbureau. For more from Sugar Bee Crafts, visit www.sugarbeecrafts.com.
---