Ways to Deal with Depression and Anxiety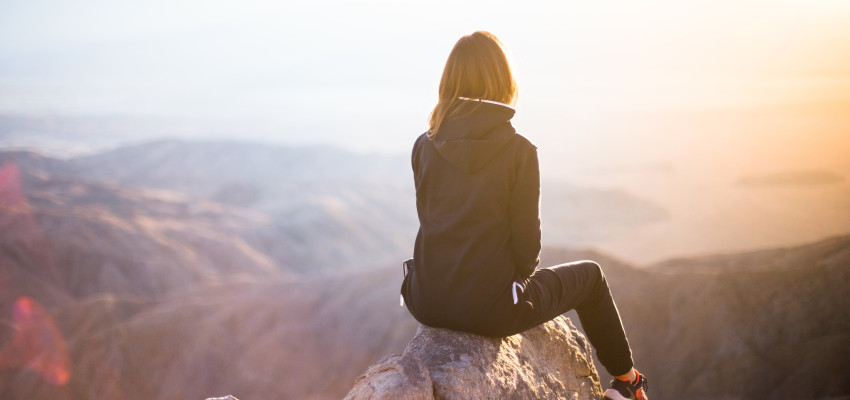 We talk a lot about our physical health. We get so caught up in our lives, our exercise habits, our diets and our outward appearance, we forget to take care of our mental health. Our mental health is so important and deserving of more love. If you're feeling depressed, anxious or unlike yourself, check out the list we've compiled and get your mental health back on track.
Exercise
It's cliché but exercising regularly and consistently really does help improve your mental health. It might just be going for a 30-minute walk around your neighborhood or down your dirt road, but any exercise is a great stress reliever.
Eat a Good Meal
Cook yourself your favorite meal, or if you're not feeling up for cooking, order your favorite takeout. Eating a meal you love can dramatically improve your mood. It's the little things!
Get Enough Sleep
It's common knowledge humans need seven to eight hours of sleep each night to function properly. Make your eight hours of rest each night a priority. It will set you up for success.
Reward Yourself
Were you super productive at work? Were you able to take a shower and do your laundry? Reward yourself. Stop at the bakery you love on the way home from work, buy that cute shirt you saw at the boutique or watch a few episodes of your favorite TV show. Celebrate the little things, like having a good day!
Spend Time With Someone You Love
It might be a best friend, a parent or even a pet—but spending time with someone you love can improve your outlook on life. Go somewhere for lunch or sit on your porch and chat. Spending time with someone you value can be an instant day maker.
Let Yourself Have a Bad Day – And Focus on Tomorrow Being Better
If you're feeling down, that's OK. If your day didn't go as planned, that's OK. If you had a hard time getting out of bed or taking care of yourself, that's OK, too. Let yourself have a bad day every once in a while—and focus on tomorrow being better.
Set Sustainable Goals for Yourself
It's easy to get down on yourself when you're having a hard time reaching your goals.  Whether it's because they're unattainable or not sustainable, the fix is easy. Set sustainable, reachable goals for yourself. Maybe it's taking 30 minutes to exercise three times a week or making your bed right after you wake up in the morning. Whatever your goal is, make it sustainable. You'll feel good about reaching your goals.
Do Something You Enjoy
Take time to do something you love doing. Read your favorite book, watch your favorite movie, go to a concert, do any activity you love doing. It'll improve your mood.
Try Something New
Try doing something you've never done. You could try skydiving, but we suggest you start with something simple like hiking, or sushi or painting. Trying something new can be exciting and refreshing. Plus, you might find something you love!
See A Doctor
If you're really struggling, visit with your doctor or schedule an appointment with a therapist. Mental health is highly stigmatized. Seeking help and having a conversation about your mental health is the first step to reducing the stigma.
You Might Enjoy
---