Kids Craft: Paper Plate Rooster
Create a feathered friend using just a paper plate and a few craft supplies.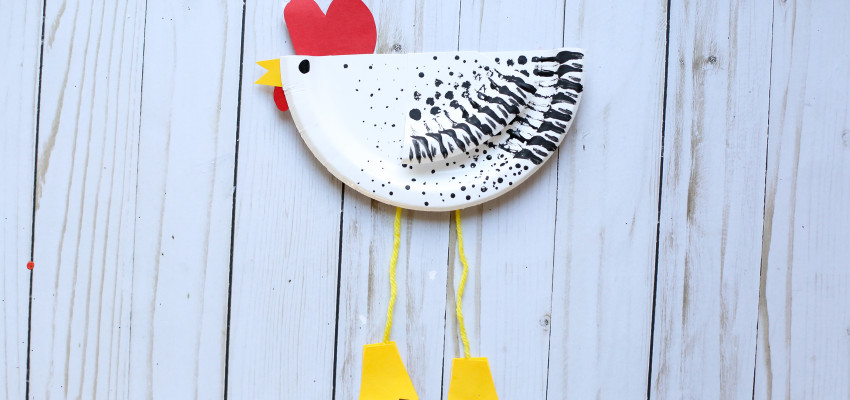 YOU WILL NEED:
Paper plate
Red and yellow scrap paper
Black craft paint or marker
Yellow yarn
Scissors, glue, tape
STEPS:
1. With the help of an adult, cut the paper plate in half. Cut the 2nd half into a triangle shape.
2. Paint the plates with lined feathers near the edge of one side and dots throughout. Tip: to get dots, use the handle end of a paintbrush.
3. Cut rooster details out of red and yellow paper as shown.
4. Cut out four feet and two pieces of yarn for legs. Tape the end of the yarn to a foot piece. Glue a second foot piece on top of the first to make it double-sided. Tape to bottom underneath of plate.
5. Glue rooster details onto plate from the back side. Glue triangle wing onto front of the plate and trim as needed.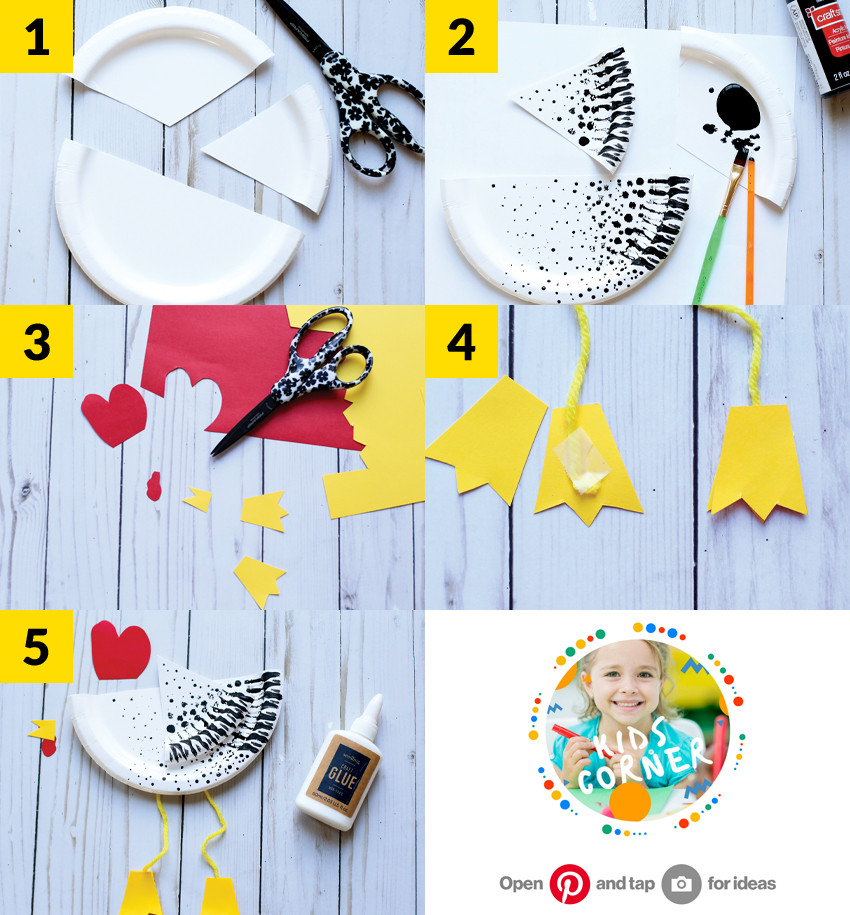 To see more Kids Corner craft and food ideas, find us on Pinterest at www.pinterest.com/ksfarmbureau. For more from Sugar Bee Crafts, visit www.sugarbeecrafts.com.
---