By

Chef Alli

on

July 27, 2020
Easy Indoor and Outdoor Herb Garden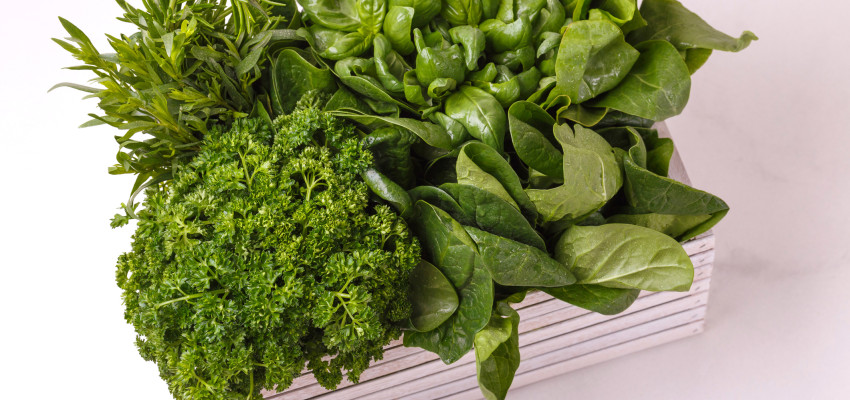 ​I love container herb gardening.  Kept outside during the summer months, then brought indoors when the weather turns cold, container gardens make culinary herb growing easy and fun. I've found a clever way to grow your herbs "together" that's easy and looks great.
Setting Up Your Herb Garden
First, pick an elongated container that can stand up to the weather conditions outside in your climate zone, as well as complimenting the aesthetics of your kitchen decor.  The size should be based on the number of herbs you'd like to grow. Test it for size by placing that number of potted herbs right inside the container, spacing them two to three inches apart. 
Do the pots fit nicely? Do the heights and widths of each potted herb compliment the others, or do they need re-arranged? Play around with the potted plants until you reach a container arrangement that is pleasing to your eye. 
Once you've decided upon the arrangement of your pots, it's time to consider proper container drainage. Evenly spread two to three inches of decorative stones (small aquarium stones work great, too) across the bottom of the container. 
Now it's time to "plant" the herbs in your container, leaving each one inside it's original pot. Nestle each potted herb into the drainage stones in its designated spot.
If the herbs sit too low in the container, add another layer of stones. If an herb sits too high in the container garden, lessen the layer of stones in that area, adjusting as needed to make your layout be as you'd like. 
"Planting" this way is great for two reasons: first, each individual plant can be watered according to its own specific needs, and secondly, if you need to replace a plant, you can do so very easily without disrupting the entire container garden. 
Container Garden Growing and Tending Tips 
Water the herbs only when the top 1/4-inch of soil feels dry to the touch as you dig in a fingertip. 
If you are growing rosemary, remember it prefers soil that is more dry than it is moist.  And when trimming rosemary, keep it producing by harvesting only the newest, most tender growth. 
Herbs typically need 5-6 hours of light each day; fertilize with a diluted all-purpose fertilizer during the summer months only. 
For continual growth, use a pair of kitchen shears to harvest your culinary herbs, always leaving at least half of the plant intact within its pot. 
---