Keep your family fueled with these healthy road trip snacks and tips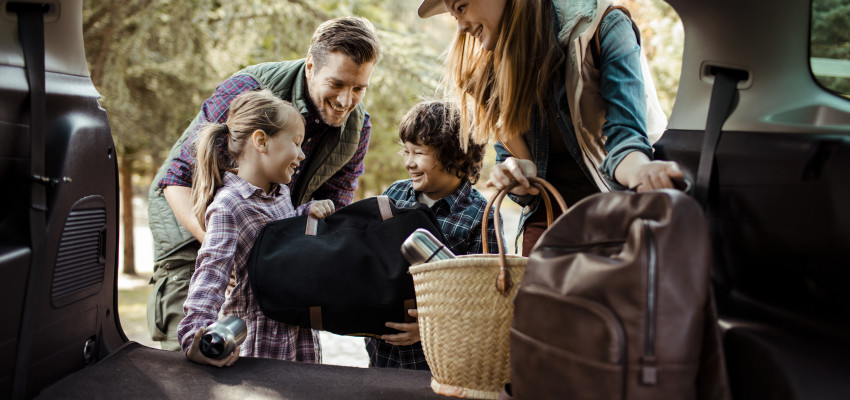 EDITOR'S NOTE: While we're safe at home now, we're hoping opportunities to travel are coming soon. When that time comes, use these tips to have a fun, safe and healthy trip.
Road trips in the summer create memories and bonding opportunities for families. But being a road warrior takes preparation, commitment and an eye for detail. You have to pack for yourself and your family while making sure you have fuel in the tank, correct directions and enough phone chargers to go around.
Not to add to this feeling of anxiety, but you also likely consider snacks and meals part of your road trip essentials. Being on the road can increase the cravings for fast food and easy get-and-go options that may not be as healthy for your family.
"Keeping your body fueled during your road trip this summer can be fun and healthy," Karen Hanson, a registered dietitian, says. "Since fast food can easily be higher in fat, calories, sodium and cholesterol than homemade meals, eating it in moderation is key."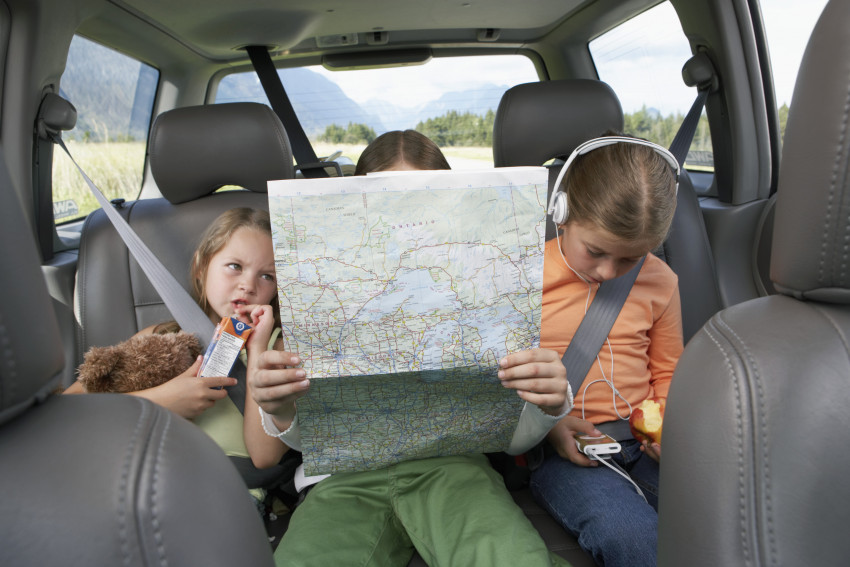 PREPARE FOR BATTLE
Hanson suggests planning a trip to the grocery store to purchase your family's favorite health-conscious items prior to setting off on your road trip.
"A really fun idea for a road trip is to build an individual snack box for each person," Hanson says. "By visiting the grocery store before the trip, you can be more mindful of the choices being made — enabling you to enjoy the trip with happier, healthier travelers. Each person can choose the snack they desire at the time and pace themselves for the trip."
The snack food boxes will help alleviate boredom, those incessant "I'm hungry" remarks, and keep everyone in a better mood (we all get "hangry" sometimes).
DEAS FOR A ROAD TRIP SNACK BOX:
• 100 percent juice boxes
• Water bottles, 8 ounces and up (try to reuse the plastic or use refillable bottles)
• beef or turkey sticks or jerky
• dried fruit like raisins, cranberries, cherries, apricots or banana chips
• pretzels, plain or flavored
• animal crackers, graham sticks or other lower sugar cookies or crackers
• nuts & seeds
• classic trail mix
• cheese crackers
• fig bars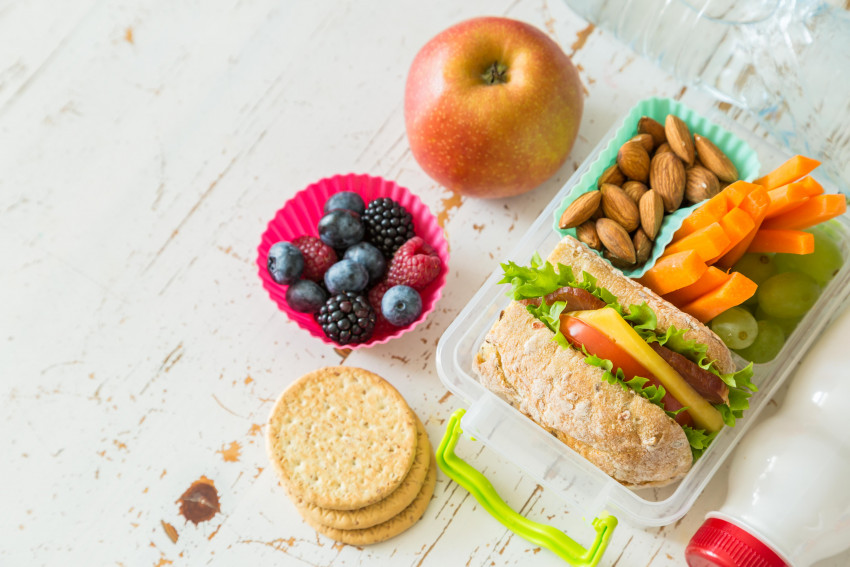 FIGHT THE URGE TO SUPERSIZE
We know you'll still have to make some stops for sustenance along your journey. While that hamburger sure sounds delicious, there are ways to keep it from vanquishing you in your quest to eat healthy on the road.
"A lot of people put guilt on themselves when they dine on fast food," Hanson says. "There are ways to keep the guilt in check when you visit a fast food restaurant, including choosing the smallest size of sandwiches and sides, picking a place that has healthy options (salad, anyone?) and limiting your sugary drinks."
CONQUER FAST FOOD CHAINS
When you do have to stop on your trip, there are usually great options everywhere you go.
"Anywhere you have an option of grilled or fried, go with grilled," Hanson says. "Vegetables are always a good choice if they're available, and consider getting the kids apple slices, yogurts and milk instead of fries and soda with their kid's meal."
Most of the time, the fast food places we typically stop for include sandwiches, tacos or burgers.
"At sandwich stops, choose lean meats like roast beef, chicken, turkey or lean ham," Hanson suggests. "Whole-grain breads are a better choice than white bread and the inclusion of vegetables will keep you from that overly stuffed feeling."
If you're stopping for Mexican food, order grilled lean meats, fish or shrimp, soft tacos, black bean or veggie burritos. Try to resist those delicious crunchy shells or extra cheese.
And finally, at a burger chain, keep things on the lower calorie side by going with a single-patty hamburger. Another good rule of thumb is to hold the cheese and skip the special sauces while sticking with the typical condiments: ketchup, mustard and pickles.
"Fast food restaurants have added great salad options," Hanson says. "This would be an excellent option for the times you need to get out, stretch your legs and dine in."
With some preparation and mindful choices, you can be a healthy road warrior for your family. 
---