By

Chef Alli

on

April 22, 2020
Eating at Home During COVID-19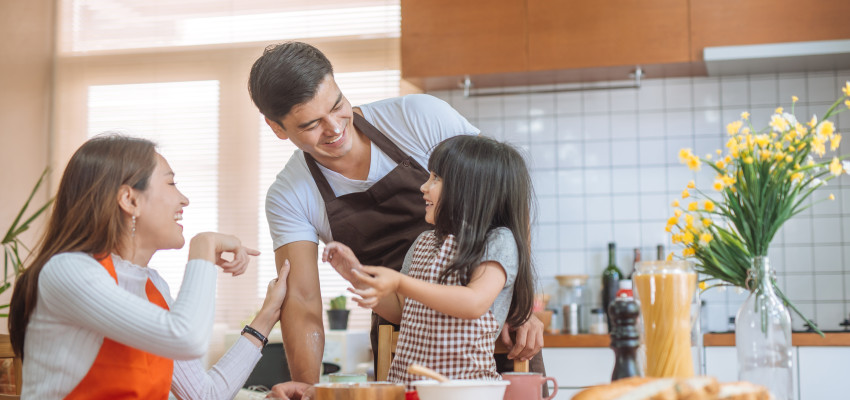 You may be sharing the sentiments of many Americans during this time of Corona isolation: What's for dinner that I can cook myself?
If you have regularly dined out or consistently relied on takeout food, cooking well-balanced and interesting meals at home (beyond boiling pasta noodles, microwaving oatmeal and making toast) may seem like a daunting task.
If you feel as though you're being forced into cooking healthy meals out of necessity right now, here are some ideas, thoughts and perspectives that might just make expanding your kitchen skills and dinner repertoire a little brighter. 
Plan Your Meals for a Week at a Time
Make a plan (which eventually creates a system) for recipes you feel you can cook successfully, and what you want to eat. To start, I'd opt for two to three evening meals cooked-in per week. 
Planning for more than that, at least at first, can easily become an overwhelming endeavor (even for accomplished cooks) and you're likely already managing enough frustration for right now. 
And, let's just admit here and now that food delivery or curbside pick-up is still going to happen. These meals not only save our sanity and provide comfort, but also support our local favorite restaurants during this crazy time of COVID. 
Simple and Basic is Good 
When choosing your first meals to cook, you can't go wrong with simple and basic, such as an egg frittata, a grilled ham and cheese sandwich, or even a pairing of grilled meat and roasted vegetables. Simple doesn't have to be boring and bland. 
Other quick and easy meals to consider: Grandma's casseroles, stir fry, one-and-done sheet pan meals, speedy skillet meals, pasta bakes and breakfast for dinner. 
Surf the Web
There are many online culinary resources available to you: Pinterest recipes, how-to videos on YouTube, culinary websites, cooking shows and popular chefs on the Food Network. The learning opportunities are endless, and the visual culinary inspiration can be just what you need to jump in. 
Dedicate Yourself to Experimenting with a New Recipe Just Once a Week 
If you have a lot of time on your hands right now, it's the perfect time to expand your kitchen skills. Trying something new (maybe even with your spouse as a date night activity?) can be fun and exciting. Wear something comfy, turn on some tunes and bring out a glass of wine to get those daring and creative culinary juices flowing. 
Consider an Air Fryer! 
Not only is cooking with an air fryer fun, it will keep you cooking because it's ideal for things that serve one or two. Don't assume that what you cook in an air fryer is all about French fries and corn dogs, either. One of my very favorite things to make in our air fryer is roasted vegetables. We also love making bacon, quiche, nachos, egg rolls and crispy wraps. And, if you've never reheated leftover pizza in your air fryer, you are missing out.
Nothing is Ever a Fail if You Learn Something 
No cook in the land ever makes every recipe just perfectly. When it comes to cooking, there are simply too many variables that can affect the outcome. So what if that casserole is a little over cooked or your pasta is not exactly al-dente. Next time it will be better. Some of my biggest fails in the kitchen led to outstanding dishes that I never planned. 
Basic Culinary Tools 
For basic cooking equipment, I recommend the following top-10 essentials:
a large cutting board
a sharp chef's knife
a paring knife 
a veggie peeler
a large saucepan with a lid
a colander
a couple of silicone spatulas and spoonulas
a pair of kitchen shears
a pair of long-handled tongs 
a large non-stick heavy-bottomed skillet.                                                   
You might also enjoy
---