3 Things You Need to Know About the GMO Labeling Bill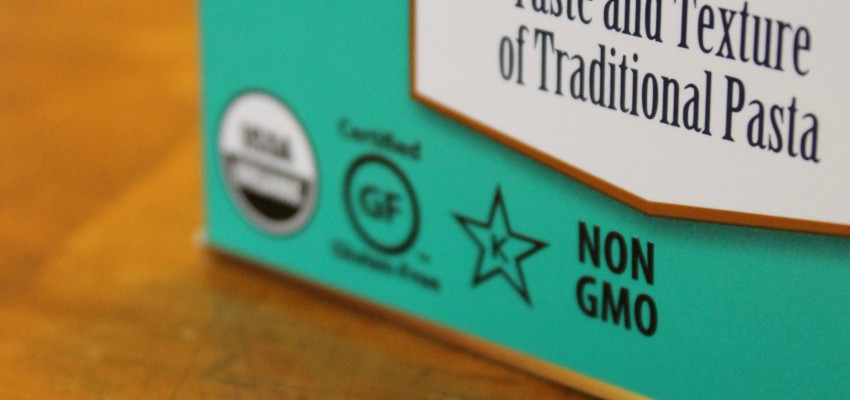 The debate on GMO labeling is alive and well in this year's Presidential election.
Some are for it, some against it – many of us have no idea where we stand. If you're like me, you may have tuned out much of the back and forth banter between politically charged non-farmers, thinking, "This again?"
Here are three things you need to know about the GMO labeling bill and how it plays into today's politics:
The GMO labeling bill was already passed.
In July, Congress and the Senate passed the bipartisan bill S. 764 (also known as the National Sea Grant College Program Act or "Deny Americans the Right to Know (DARK) Act"), a legislative motion establishing national standards for labeling food containing GMOs, and President Obama signed it into law a few weeks later.
Does this mean we'll start seeing GMO labels on our food products in the grocery stores? Not exactly.
The bill requires the United States Department of Agriculture (USDA) to establish federal standards regarding what food products manufacturers will be required to label as "GMO," a formidable task they have two years to complete.
Bill S. 764 also accommodates for a variety of labeling types – from QR codes to product webpages informing consumers of genetically modified ingredients. Such allowable electronic labeling options concerned several legislative groups, citing discrimination against the 100 million Americans who can't afford smartphones.
What about current GMO labeling?
GMO labeling isn't something completely new to consumers – chances are you've noticed a few of your favorite food brands providing some sort of messaging regarding genetically modified ingredients.
New federal rule will preempt all state-level labeling laws, including Connecticut, Maine and Vermont's previous legislation that required GMO labeling. Additionally, bill S. 764 will not affect the current voluntary labeling practices adopted by  Campbell's, ConAgra, General Mills and Kellogg's. So the GMO labels you were seeing back before the bill passed are the same ones you'll be seeing for the next few years.
Future of GMO labeling
Bill S. 764 has initiated quite the debate across the nation – from Capitol Hill to Kansas corn fields – as concerned voters wanted to know how the bill will influence the future of our food supply.  
Not much will change for the consumer or food producer until the USDA completes their two-year process deciding what to label and what not to label.
While the bill was a bipartisan move, sponsored by Kansas' own Sen. Pat Roberts, it left many on both "sides" of the political camps wanting. Critics of the bill will continue to advocate for more revisions – from on-package labels that do not require smartphones to access to dissolution of all GM labeling requirements – all calling for more detailed specification regarding the future of genetically modified products.
To quote Patrick Delaney, American Soybean Association's (ASA) director of policy communications, "It's fair to say that it's not the ideal bill, but it is certainly the bill that can pass, which is the most important right now."
Until the USDA establishes federal standards, be aware that some GMO labels aren't necessary. A can of green beans with a non-GMO label on it is not any better than the can of green beans without such label. Remember, there are only nine GMO crops commercially available in the United States. Soybeans, corn (field and sweet), papaya, potato, canola, cotton, alfalfa, sugar beets and summer squash."
You might also enjoy
---