Western Kansas cattle ranch works to raise more than cattle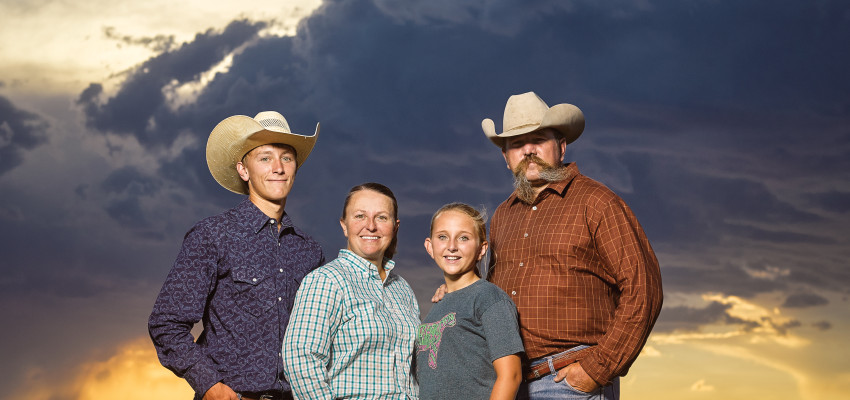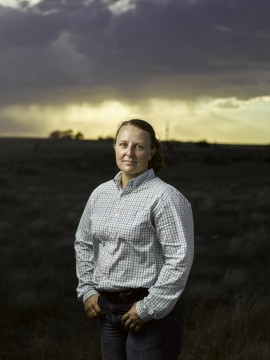 The farm currently operated by David and Dana Pieper in Rooks County has been in business since the early 1880s.  It originated as a 150-acre timber claim, seeking to plant trees for the Union Pacific Railroad as it stretched its influence across the West. At the time of the claim, the farm was owned by two bachelor brothers, but when they passed away, the land was purchased by Dana's grandfather who managed the ranch until his 90s. 
With every generation, the ranch has expanded and improved, and now a herd of plump Hereford cattle adorn the landscape of this western Kansas cattle ranch.
As the Piepers look over the landscape adorned by cows, they remark, "There's no better feeling than to look out on your life's work and the work of all those who came before you."
For David and Dana, the multigenerational nature of the farm is paramount. Dana watched her grandfather and father work the land and tend to the livestock. She learned everything she knows by those daily interactions produced by working alongside her family at this ranch. She wants to set a great example for her children and grandchildren.
"Legacy is extremely important to us," Dana says. "We work incredibly hard to improve our land and our cattle for our kids and grandkids. We want the land and the livestock to be healthier once they take over the family farm."
Every decision that has moved this ranch foreword over generations has been thought out, planned and evaluated. 
While the cattle herd and land have definitely benefitted from years of good decisions, it would be naïve to think the only benefactor is the livestock and the land. There is one aspect of legacy that is even more important than the cows– family.
Dana continued, "My family and this ranch have molded me to be the person I am today. I hope this ranch is also molding my children the same way. I want them to grow up having good values, believing in their faith and be hard working. It's not always easy, but it's important."
It may not be easy, but together David and Dana are determined to raise more than cattle and nurture healthy grasslands. Every calf born on their operation came into this world due to the collective effort of their family farm that has been influenced and improved by generations of family history and knowledge. Every steer sold off the ranch and every pound of beef put in the store and on our table was a team effort between husband and wife, mother and daughter, father and son. This relationship of family to food isn't just isolated to the Pieper ranch.
Today, 97 percent of all the beef produced in the United States is raised on a family ranch just like David and Dana's.  Of these 97 percent of ranchers, more than half of them have been passed down for three generations or more, thanks to the proper stewardship of the land and care for their cattle.  These statistics include beef that is organic, grass-fed and conventional.
So whatever type of beef product you choose to purchase, know that a family was involved. A family was out in the pasture during rain, snow, sleet or shine to make sure that calf was delivered alive and healthy. A family like David and Dana watched over the calf as it grew, making sure it was given a proper diet and protected from disease. A family was also involved as those cattle went from their farm to your table.
---