The National Festival of Breads encourages baking, highlights Kansas wheat and gives back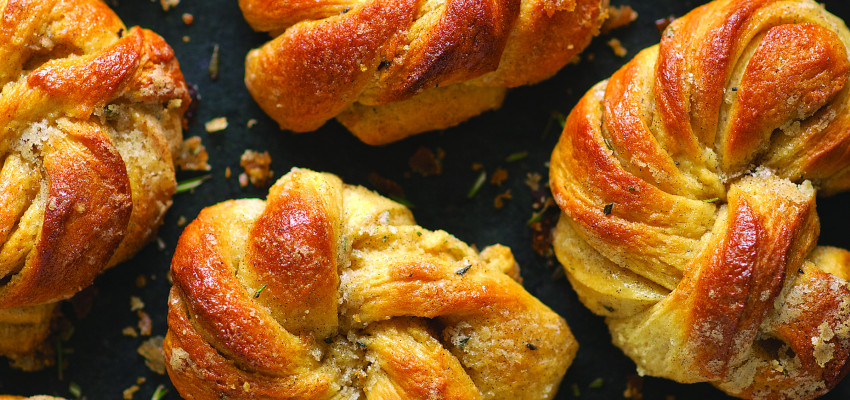 My grandma always made homemade rolls at holiday gatherings growing up. I remember the smell as the dough rose, the kids waiting impatiently for supper to be ready. We'd slather on butter but really, butter wasn't necessary on the perfectly golden rolls.
I recall these fond memories as I take in the smell of freshly baked breads prepared by some of the best amateur bakers across America at the National Festival of Breads. Every two years, this competition — held in Manhattan — showcases Kansas' "amber waves of grain" and keeps the tradition of home baking alive. 
Since 2009, the Kansas Wheat Commission and King Arthur Flour have joined to recognize wheat farmers, millers and ingredient companies, as well as to honor amateur home bakers during Kansas wheat harvest. Sponsors of the festival include Red Star Yeast starting in 2015 and Kansas Farm Bureau since 2009.
The Contest Heats Up
The National Festival of Breads starts with testing, tasting and reviewing hundreds of recipes at the Kansas Wheat Innovation Center. Cindy Falk, nutrition educator for Kansas Wheat, says it's quite a task, but at least it's a delicious one.
"We had approximately 250 entries in 2015, so going through them to ensure that they're original, easily reproduced and unique is a lot of work," she says. "We love seeing interesting ingredients or a combination of ingredients such as rosemary and cardamom or smoked Gouda cheese with cracked black pepper and dried cranberries. We test-baked 70 recipes and had two public judging groups taste-test them and give us their top three choices."
Recipes are judged on taste, texture, tenderness, originality, ease of preparation and practicality, nutritional value and healthfulness, artistic flair and appearance/shaping.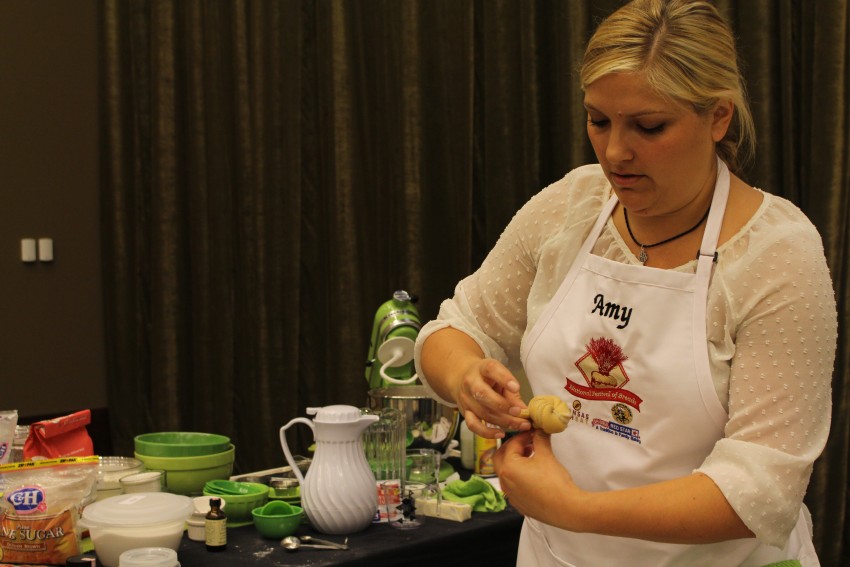 After the recipes are carefully selected, eight finalists visit the Wheat State for a competition. This year's winner, Lisa Keys from Kennett Square, Pa., received $2,000 cash, plus a trip to attend a baking class of her choice at the King Arthur Flour Baking Education Center in Norwich, Vt. In addition, she will receive a supply of Red Star Yeast.
Her winning recipe, Smokehouse Cranberry Cheese Bread, springs from memories of her family.
"Memories of visits with my in-laws in Quechee, Vt., inspired this bread," Keys says. "My mother-in-law always had smoked cheeses from the local farmers and fresh-made maple syrup tapped from trees in town. This bread honors all of her goodness."
National Bakers, Local Wheat
Finalists show off their skills and learn more about the product they work so diligently with by attending a wheat harvest tour. They visit a working Kansas wheat farm, flour mill and grain elevator.
"Not only is this a baking competition, but it's also a way to showcase Kansas agriculture," Falk says. "Tying in the farm-to-fork concept shows the competitors the link they share with Kansas wheat growers."
Kansas wheat farmer Ron Suppes has attended the past two competitions and notices the benefit it brings to Kansas.
"The National Festival of Breads is an opportunity for Kansas to showcase the quality product we farmers produce every year," Suppes says. "Kansas farmers need to take the time to witness the festival first hand as it will definitely help them realize how important the occupation is."
Gluten Is Good
A competitor from Minnesota said the National Festival of Breads contest changed the way she looks at wheat.
"I've been an avid bread baker for more than 40 years, but I'll never look at wheat in the same way again," Patrice Hurd says. "Along with days of fun and excitement, this experience has been an education for me. It's rare to find such a comfortable, well-executed, welcoming, warm-hearted contest such as this anymore."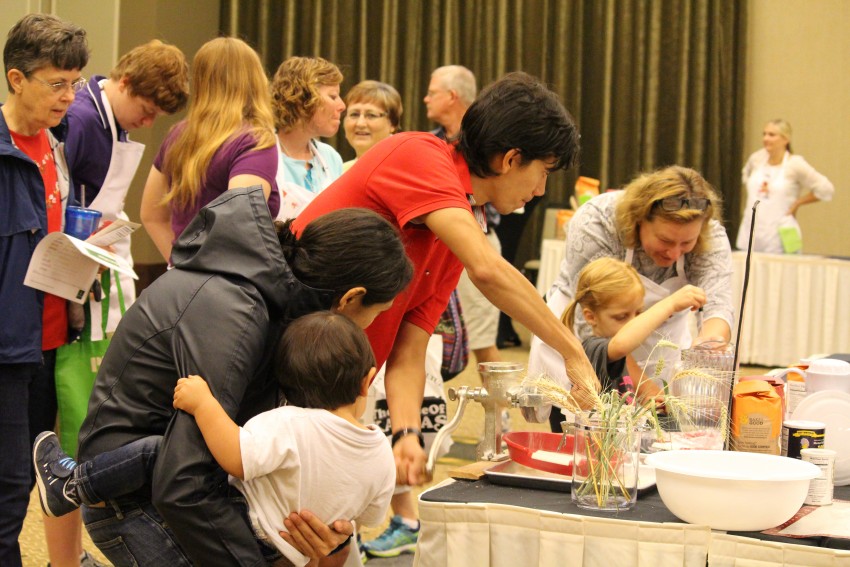 Not only does the contest create an opportunity for wheat producers to build new partnerships and to increase the visibility of Kansas wheat, it's also a chance to give back.
"Attending the festival is free of charge," Falk says. "But we encourage attendees to bring a canned food item to contribute to the Flint Hills Breadbasket, the Manhattan community food network."
Donations help provide food to residents of Manhattan when there is no food in the home and no means to purchase any. The King Arthur Bake Truck, part of the Bake for Good program, also handed out treats, collected financial donations and gave all of the breads baked during the 2015 festival to the Flint Hills Breadbasket. In total, more than 654 pounds of food was donated.
At the evening awards banquet, the finalists' breads were auctioned with proceeds split between the Flint Hills Breadbasket and Stop Hunger Now, a partner organization of Red Star Yeast. Together, Stop Hunger Now and Red Star Yeast have launched the "Baking the World a Better Place," a campaign to raise awareness of chronic hunger issues and provide meals around the world. About $3,500 was raised to benefit the two organizations.
The next Festival of Breads will be in 2017 at the Hilton Garden Inn in Manhattan. Until then, hone your recipes and enter the contest or continue the tradition of baking the perfect roll for your family. Keep up to date on news for the National Festival of Breads at www.nationalfestivalofbreads.com. If you're interested in testing some of the winning recipes from previous years, visit www.nationalfestivalofbreads. com/recipes. You can also find the top three finalist recipes from the 2015 National Festival of Breads here on our website.
Grand Prize: Smokehouse Cranberry Cheese Bread — Lisa Keys, Kennett Square, Pa.
Finalist: Chocolate Swirl Loaves — Jane Fry, Elk Falls, Kan.
Finalist: Rosemary Cardamom Twisters — Amy Meiers, Santa Rosa, Calif.
---