Wined Blackberries Over Baked Brie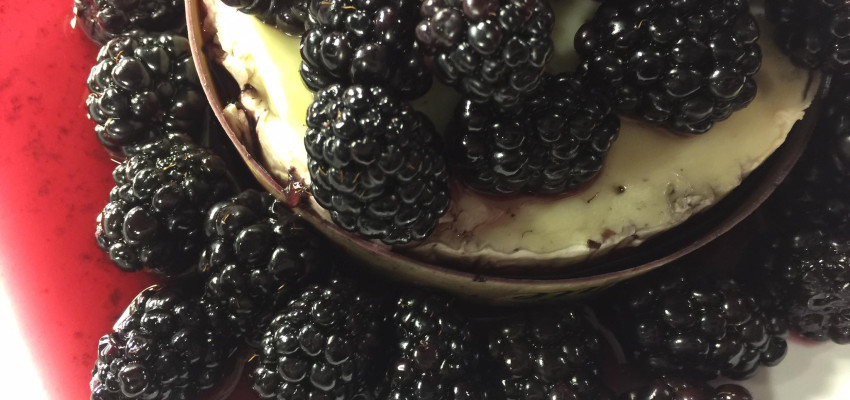 Ingredients
1 Brie round, 8 oz., in wooden box
6 oz. fresh blackberries
½ c. red wine (I like to use Flying Monkey from Oz Winery or Sunflower Red from KC Wine Co)
1 Tbs. granulated sugar
1 baguette, sliced and toasted
Instructions
Place blackberries into a bowl and sprinkle with sugar; let set for 10 minutes, then add wine to berries. Let berries rest for AT LEAST 30 minutes.
Preheat oven to 350 degrees F.
Unwrap Brie and cut top rind off; place trimmed cheese into the lid of the box.
Place box of Brie onto a baking sheet and bake, uncovered, for 11-12 minutes; remove from oven and spoon prepared berries over Brie, drizzling with any remaining wine in the berry bowl.
Serve at once with toasted baguette slices.
---