White or Whole Wheat Dough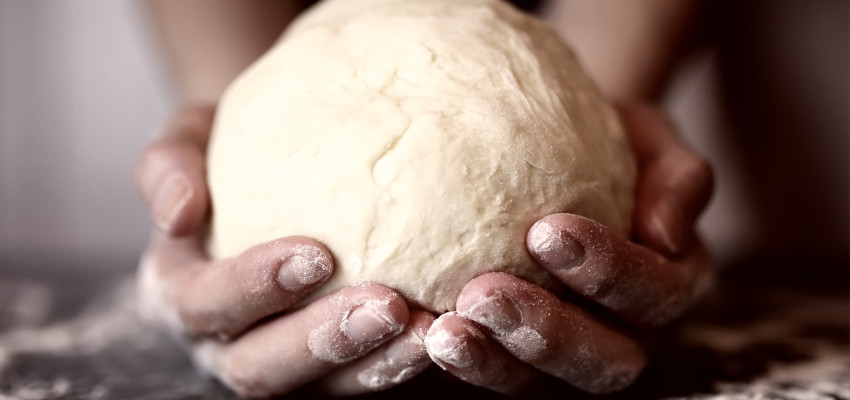 Ingredients
2 teaspoons active dry yeast
½ cup lukewarm water (110°F-115°F)
½ teaspoon granulated sugar
½ cup vegetable shortening or butter
½ cup granulated sugar
1 large egg, beaten
1 ½ teaspoons salt
2 cups milk, scalded and cooled to lukewarm
7 ½ -7 ¾ cups all-purpose flour or bread flour OR
4 cups whole wheat flour plus 3 ¼ -3 ½ cups all-purpose or bread flour
 
Instructions
Note: Dough may be kept covered in refrigerator for several days and used when needed.
MAKES ABOUT 3 ¾ POUNDS DOUGH
In small bowl, dissolve yeast in lukewarm water, stirring in ½ teaspoon sugar. Let stand 5 minutes.
In mixer bowl, beat shortening with ½ cup sugar; add egg, salt, cooled milk, and dissolved yeast.
Stir in flour a little at a time until dough is combined enough to knead. Knead by hand or with dough hook 8 minutes or until smooth and elastic. Place in greased bowl; cover and let rise until doubled. Punch down dough. Shape as desired.
This recipe was orginally shared at the 2018 Kansas State Fair by Melanie, a farm wife from western Kansas who loves to bake.
---