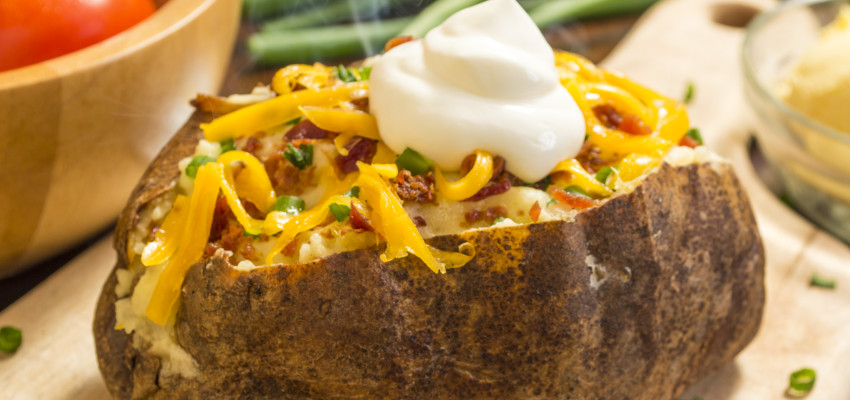 Ingredients
Russet potatoes, scrubbed clean and pierced with a fork on all four sides 
Vegetable oil, for rubbing 
Kosher salt, for sprinkling 
Toppings of your choice, such as butter, sour cream, bacon, chives, cheese, etc 
Instructions
Preheat oven to 350 degrees F. 
Rub potatoes well with oil; sprinkle each one generously with salt. 
Place prepared potatoes onto center rack of oven; bake for 60 minutes. Check potatoes for doneness by giving them a squeeze; if they give to pressure, they are done. Remove from oven and let rest a bit. 
When potatoes have cooled slightly, massage with your fingers to loosen the flesh from the skin. Cut potatoes open and dress with desired toppings so you can dig in.  
Learn six secrets to perfect baked potatoes from Chef Alli here!
---