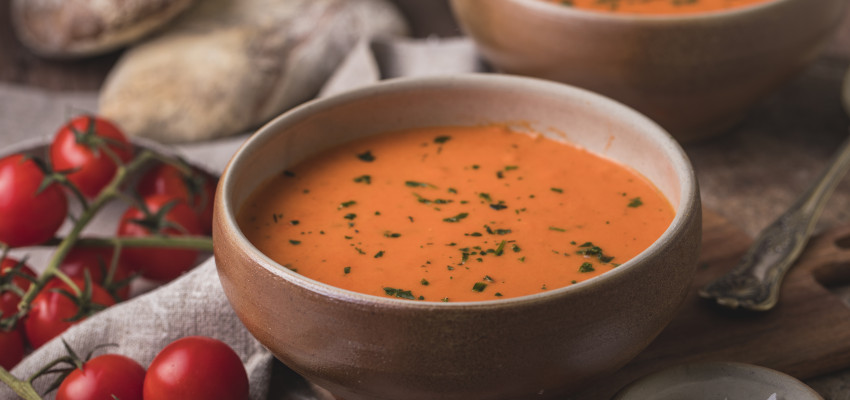 Ingredients
1 Tbs. unsalted butter
1 small yellow onion, diced 
3/4 tsp. dried thyme 
3 cloves garlic, crushed 
Pinch of red pepper flakes, optional
28 oz. can crushed tomatoes, with juice 
2 cups chicken broth 
1/2 cup whipping cream cream
kosher salt and freshly ground black pepper, to taste 
Croutons, for garnishing soup 
Instructions
In a large saucepan over medium heat, melt butter, then add the onions, garlic, and red pepper flakes; cook for approximately five minutes, or until the onions are softened. 
Add the crushed tomatoes and chicken broth; bring to a high simmer, then reduce the heat and cook the soup for 10 minutes. Using an immersion blender, process the soup until mostly smooth.
Stir in the whipping cream; season to taste with salt and pepper and serve at once, garnished with croutons. 
---