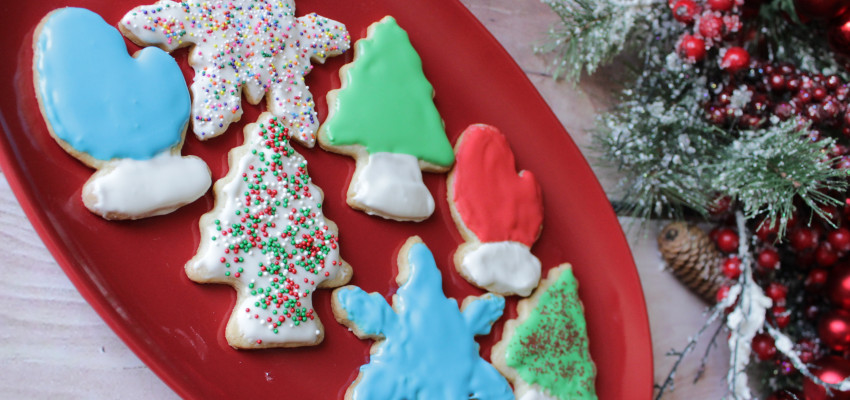 Ingredients
If you're looking for sugar cookie dough that's super easy to work with and makes a thin, crispy and golden-brown cookie, this is it. Just keep the dough chilled as you work with it and you won't have one bit of trouble rolling out the dough, cutting out the cookies, then removing them to your baking sheets for the oven. Use powdered sugar for rolling out the cookie dough instead of flour – this technique makes all the difference in these cookies.
3 cups all-purpose flour
3/4 tsp. baking powder
1/4 tsp. salt
1 cup unsalted butter, softened to room temperature
1 cup sugar
1 egg, beaten
1 Tbs. milk
1 tsp. pure vanilla extract
Powdered sugar, for rolling out the dough
Instructions
Sift together the flour, baking powder and salt; set aside. Place the butter and sugar into a large bowl of an electric stand mixer, beating until the mixture is light in color. Add the egg, vanilla and milk, continuing to beat until combined.

Turn the mixer to low speed, gradually adding the flour; beat until the dough pulls away from the sides of the bowl. Remove the dough from the bowl, dividing it in half, creating a flat disc with each half; wrap in waxed paper and refrigerate for at least two hours.
Preheat the oven to 375 F. Sprinkle the work surface with powdered sugar where you will be rolling out the dough. Removing one wrapped dough disc from the refrigerator at a time, sprinkle your rolling pin with powdered sugar, then roll out the dough to 1/4-inch thickness.
As you roll out the dough, make sure there is plenty of powdered sugar beneath it so the dough doesn't stick to the counter surface; this will make lifting the cookies from the counter to the baking sheet much easier. If the dough you've rolled out has warmed and seems rather difficult to work with, place a cold cookie sheet on top of the dough for 10 minutes to chill it.
Using cookie cutters, cut the rolled dough into the desired shapes, placing them 1-inch apart onto a greased parchment-lined baking sheet; bake for seven to nine minutes, just until the cookies are beginning to brown around the edges, rotating the cookie sheet halfway through the baking time.
Remove from oven and let the cookies rest on the baking sheet for two minutes, then move the cookies to a cooling rack.
Cookies may be served as is, or iced with Royal Icing (recipe below). Store the cookies in an airtight container for up to one week or in the freezer for up to six months. Dough will freeze well also.
---