Sausage-Apple Breakfast Bread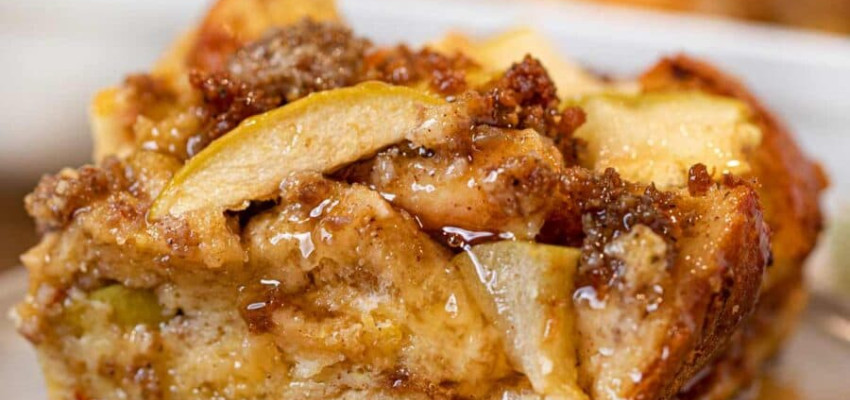 Ingredients
1 pound bulk pork sausage
2 large eggs
1/2 teaspoon salt
2 teaspoons baking powder
1 cup all-purpose flour
1 cup whole wheat flour
1/2 cup packed brown sugar
1/2 cup apple cider or juice
1/2 cup canola oil
2 medium apples, peeled and shredded
TOPPING:
1/4 cup packed brown sugar
1/4 cup old-fashioned oats
2 tablespoons all-purpose flour
2 tablespoons cold butter
Maple syrup, optional
Instructions
Preheat your oven to 350°F. Meanwhile, grease and flour a 9-inch baking pan.
For the sausage, take a large skillet and cook the sausage over medium heat until it's no longer pink and starts to break into crumbles. They should take about 6 to 8 minutes. Once done, drain.
Take a large bowl to whisk the baking powder, flours, and salt. In another bowl, whisk the eggs with brown sugar, oil, and apple cider until it's properly blended. Add the flour mixture to this and stir until it's moistened. You can also fold in the apples and half of the sausage. Finally, transfer this mixture to the baking pan.
Take another small bowl to mix your oats with flour and brown sugar. Cut in butter until it gets crumbly. Stir in the remaining sausage, and sprinkle the mixture over your batter.
Place the baking pan in the oven for 30 to 35 minutes. You can check the readiness by inserting a toothpick in the center of the bread (it should come out clean).
After baking, let the baking pan cool for 10 minutes before moving into a wire rack.
Serve your sausage-apple breakfast bread warm. You can also drizzle it with maple syrup.
---