Restaurant Style Shrimp Salsa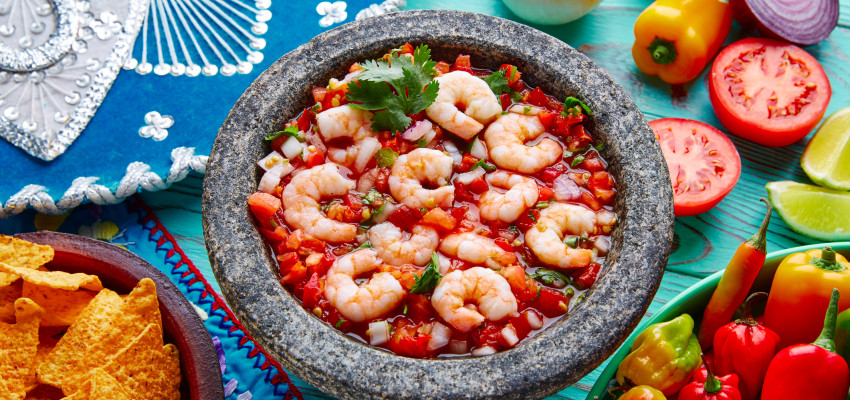 Ingredients
Two 10-ounce cans diced tomatoes and green chiles, well drained, juices reserved 
One 28-ounce can whole tomatoes with juice  
1/3 cup chopped cilantro leaves (or more to taste!)
1/2 onion, slices 
1-2 cloves garlic, minced
1 whole jalapeno, quartered and sliced thin, seeds and membranes removed, unless you prefer very spicy salsa 
1/2 tsp. ground cumin
kosher salt, to taste 
1 tsp. sugar
Zest from a lime 
1/2 lime, juiced
1 can baby shrimp, well drained 
Instructions
Place all the salsa ingredients except the shrimp into the bowl of a 12-14 cup food processor. If using a smaller food processor, be sure to work in batches.
Pulse the food processor until the salsa reaches the desired consistency you prefer. Adjust the seasonings as desired. Place the prepared salsa into a serving bowl; fold in the baby shrimp. 
Serve at once with your favorite tortilla chips. Salsa may be stored in an air-right container in the fridge for two to three days. 
---