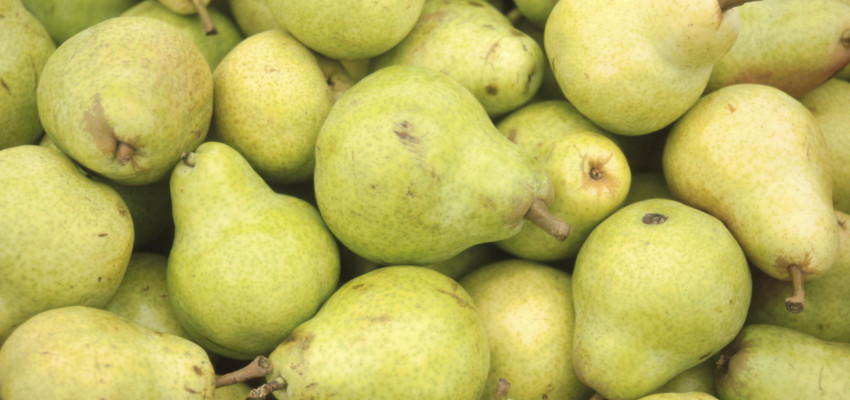 Ingredients
2 lbs. of your favorite ripened pears, peeled, cored and sliced
2/3 cup water
½ cup granulated sugar
1/3 cup dark brown sugar
1 Tbsp. fresh lemon juice
1 tsp. fresh lemon zest
1 cinnamon stick
pinch of kosher salt
1 sheet frozen puff pastry, thawed
½ cup sugar mixed with 1 tsp. cinnamon
½ cup unsalted butter, melted
vanilla ice cream
Instructions
Combine pears, water, sugars, lemon juice, zest, cinnamon stick and salt in 4-6 quart slow cooker; cover. Cook on high heat setting for 4-5 hours or on low heat setting for 5-6 hours, until fruit is fork-tender. Using a potato masher, crush fruit to chunky consistency.
To make dippers, preheat oven 375° F. Place puff pastry sheet onto lightly floured work surface; unfold and cut along folds into thirds, then cut each third into 1-inch strips. Place puff pastry strips onto parchment-lined baking sheet; using a pastry brush, brush with melted butter then sprinkle with cinnamon-sugar mixture. Bake, uncovered, for 15-20 minutes, or until puffed and golden brown; cool.
Serve warm apple-pear sauce over vanilla ice cream with dippers on the side.
Provided in partnership with From the Land of Kansas.
---