Pan-Seared Pork Chops with Bacon, Apples and Cider Gravy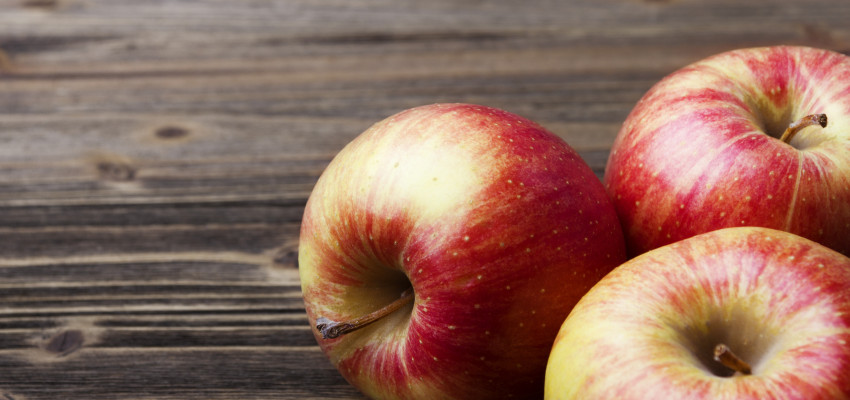 Ingredients
4 bone-in pork chops, 1-inch thick
Kosher salt and freshly ground black pepper
1 Tbs. extra virgin olive oil (EVOO)
2 slices thick center-cut bacon, chopped
2 large onions, yellow or red, thinly sliced
2 Gala apples, thinly sliced
2 Tbs. finely chopped fresh thyme leaves
2 rounded Tbs. orange marmalade
2 Tbs. unsalted butter
2 Tbs. all-purpose flour
1 cup apple cider
2 cups chicken stock
Instructions
Season chops with salt and pepper and let rest at room temperature for 30 minutes.
Meanwhile, heat EVOO in a large skillet over medium-high heat. When oil is hot, cook chops 5-6 minutes on the first side until deeply golden, turn and cook 5-6 minutes more with a loose foil tent over the skillet.
Remove cooked chops to a plate and cover to keep warm. Add the bacon to the skillet and cook until beginning to brown; add onions and thyme to skillet and cook until onions are softened; add apples and cook an additional 2-3 minutes; stir in marmalade. Remove apple mixture from skillet and reserve.
Add 2 tablespoons butter to the skillet; when butter is melted, whisk in flour, cook 1 minute then whisk in cider and 1 cup of stock. Season cider gravy to taste with salt and pepper. Whisk gravy often, cooking 4-5 minutes over medium-low heat, until thickened.
Serve chops nestled in cider gravy, topped with warm onion/apple mixture.
Such a wonderful dish for fall.  My family loves this skillet meal and I often make it for company as well.  Stir in a splash of cream to the cider gravy for added richness right before you serve it, if desired. 
---