No-Churn Banana Split Ice Cream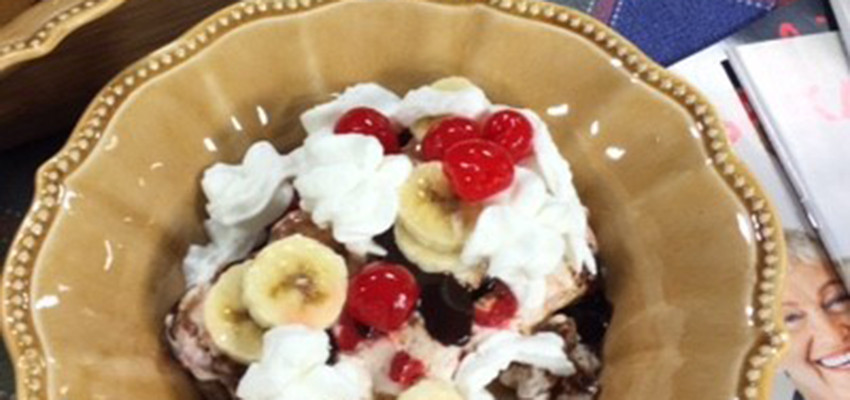 Ingredients
2 ripe bananas
2 cups heavy cream
14 oz. sweetened condensed milk
1 tsp vanilla extract 
1 small jar maraschino cherries, drained and halved 
1 cup chopped strawberries
8 oz. can crushed pineapple, drained
1/2 cup chopped toasted pecans 
chocolate syrup
Instructions
In a food processor, blend bananas until smooth; add cream and process until soft peaks form.
In a large bowl, combine sweetened condensed milk and vanilla; stir in cherries, strawberries, pineapple, and pecans. Fold in whipped cream  mixture. 
Pour half of the ice cream mixture into a 9 x 5 loaf pan. Drizzle with chocolate syrup, then add the remaining half, drizzling with more chocolate on top; swirl with a knife. Place into the freezer overnight to freeze solid. 
To serve, scoop ice cream into bowls and top with whipped cream, as desired. Or, slice frozen ice cream loaf into slices and serve in that fashion, garnished with whipped cream and more chocolate syrup. Enjoy! 
---