Lemon Blueberry Ice Cream Pies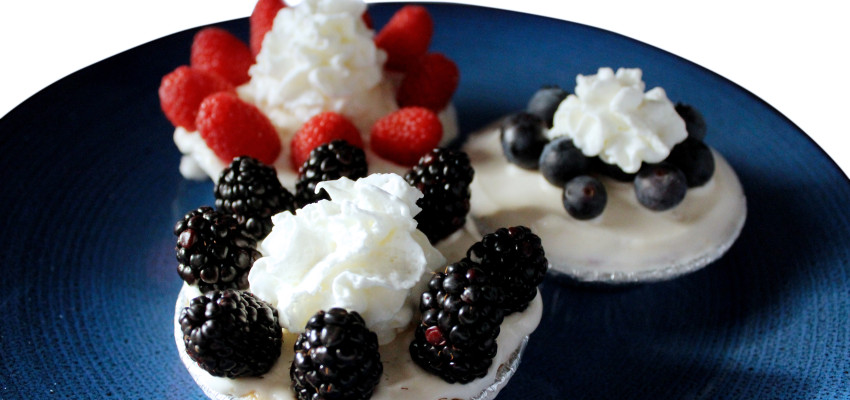 Ingredients
I'm constantly checking out those cute little graham cracker crusts that are sold in a package of four in the baking aisle. The recipe on the package is for cheesecake, but I wanted to make something fun and refreshing for summer. Enjoy!
12 mini graham cracker crusts
2-3 cups vanilla ice cream, softened
2 cups fresh blueberries
1 tsp. cornstarch
1/3 cup granulated sugar
Pinch of kosher salt
1 Tbsp. water
1/2-1 tsp. lemon zest, depending on how "lemony" you like it
Assorted berries, for garnish
Instructions
Place blueberries in a medium sauce pan over medium heat. Combine sugar with cornstarch and salt, then sprinkle over blueberries; add water and lemon zest to sauce pan and stir gently to combine. Bring mixture to a simmer, cooking until mixture is thickened, approximately one minute, stirring often. Remove from heat and let cool completely.
To assemble pies, place desired amount of prepared blueberry topping into each graham cracker crust; top with softened ice cream and smooth out each top. Place pies onto a baking sheet and into the freezer to freeze solid.
Before serving, let thaw slightly, then garnish with desired berries.
---