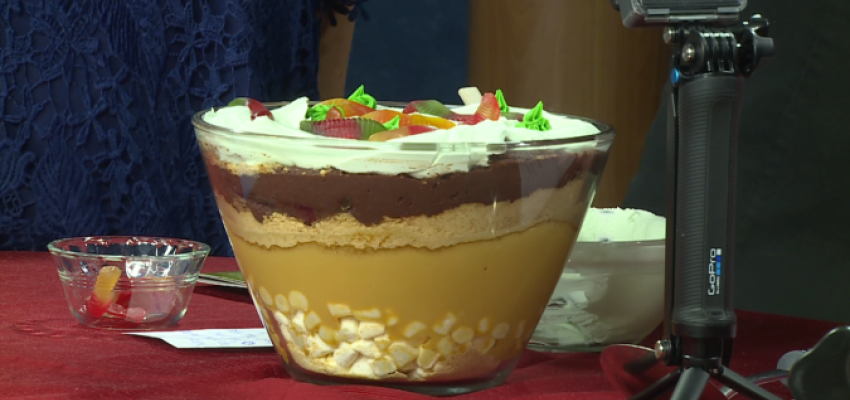 Ingredients
5 oz. mini marshmallows
1 1/2 cups graham cracker crumbs
2 boxes butterscotch instant pudding, mixed according to package directions
1 box chocolate instant pudding, mixed according to package directions
1 German chocolate cake mix, mixed and baked according to package directions
1 pkg gummy worms, divided
8 oz. whipped topping, colored with green food coloring, as desired
Instructions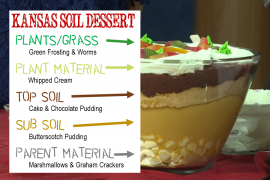 In the bottom of a very large trifle dish or clear glass bowl, place marshmallows and 1 cup graham crackers crumbs, mixing them together a bit.

Top with prepared butterscotch pudding to make subsoil layer, spreading out evenly over marshmallow layer.

In a separate bowl, combine 2/3 of baked German chocolate cake with prepared chocolate pudding; stir in half of the gummie worms, then spread this mixture over the butterscotch layer.

Sprinkle 1/2 cup graham crumbs over chocolate layer.

Spread green whipped topping over all as the last layer, then add more gummy worms on the top, along with green frosting placed in little bundles on top as "grass and plants". Chill well and serve.
---