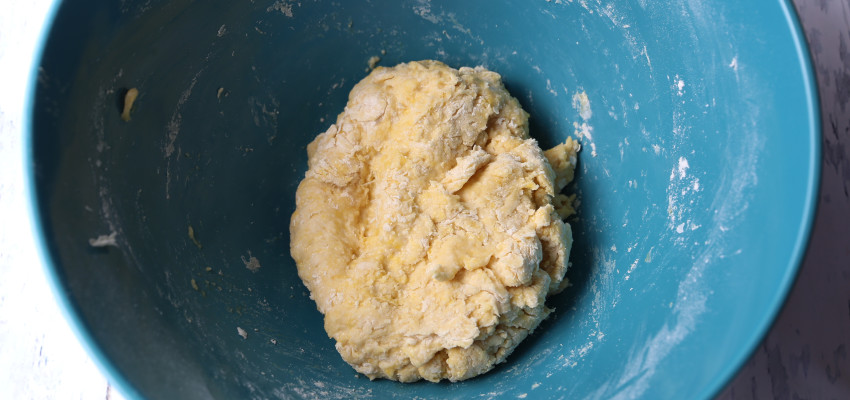 Ingredients
2 cups all-purpose flour
1 tsp. kosher salt
1 egg
3 egg yolks
3-4 Tbsp. water
Instructions
In a large mixing bowl, combine flour with salt, then make a well in the center of the flour mixture. Add the egg and the egg yolks to the well, along with a couple tablespoons of water. Use a fork to thoroughly combine, only adding more water as needed to bring the dough together. Dough will be sticky.
Let dough rest for 10 minutes, then place it onto a well-floured work surface. Form the dough into a disc, then knead the dough 10-12 times, working it until it's tacky but not sticky and adding a little flour as you knead the dough.
Using your favorite rolling pin, roll out the dough to the desired thickness, 1/4" to very thin, cutting the noodles as wide or as skinny as you like. I prefer to use my pizza cutter — it's a speedy and easy way to cut noodles.
Noodles may be used right away or let them dry completely on the counter and store them in plastic bags to be used later.
---