Garlic Roasted Red Potatoes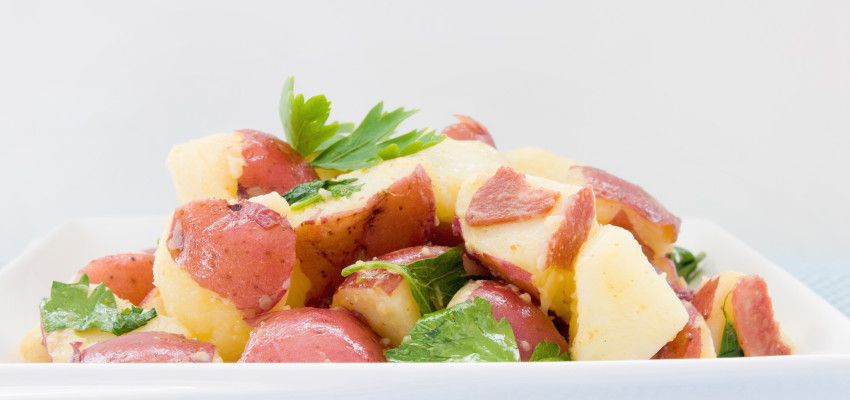 Ingredients
3 lbs. small red potatoes, quartered, skin-on (if using large red potatoes, cut each one into 1 1/2" to 2" chunks)
8 cloves garlic, minced
3-4 Tbs. olive oil
Kosher salt and freshly ground pepper
1 Tbs. butter, melted
2 Tbs. fresh Italian parsley, chopped
Instructions
Preheat the oven to 450 F.
Line a large, rimmed baking sheet with heavy-duty aluminum foil and coat with a bit of olive oil.
In a large bowl, toss the potatoes and the garlic with the oil.
Season the potatoes with salt and pepper, tossing once again.
Spread the potatoes onto the prepared baking sheet in a single layer and roast for 35-40 minutes uncovered, until nicely fork-tender and golden brown.
To serve, drizzle with melted butter, then garnish with the fresh parsley. Serve at once.
---