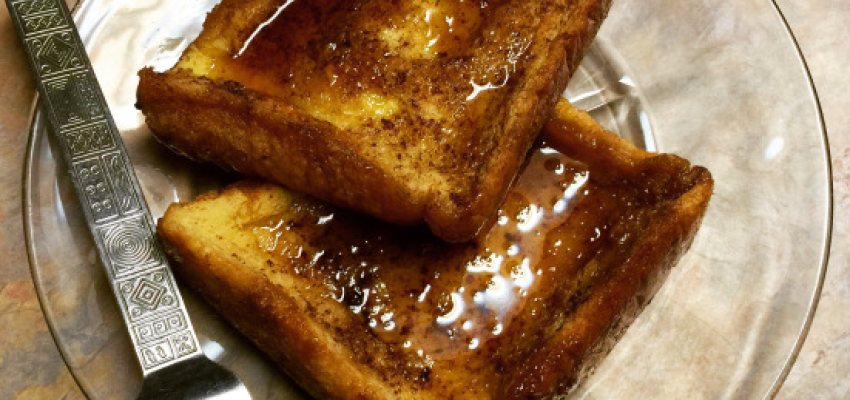 Ingredients
1/4 cup unsalted butter
1/2 cup dark brown sugar
1/3 cup chopped pecans, optional
12 slices Texas toast (or substitute fat slices of French bread)
3 eggs
1 cup half and half
1 tsp cinnamon
1/4 tsp nutmeg
Pure maple syrup, warm
Instructions
Make this casserole up the night ahead and store in the fridge till morning.  Before baking, remove from the fridge and let rest on the counter for 30 minutes. This is also delicious paired with fresh berries or berry compote.
Preheat oven to 375 degrees F. Place butter, brown sugar and pecans (if using) onto a large rimmed baking sheet; place into the oven for a few minutes, until the butter is melted., approx. 5 minutes.  Stir to combine.
In a bowl, combine eggs, half and half, cinnamon and nutmeg; dip bread slices into egg mixture and place on top of melted butter mixture.
Bake, uncovered, for 15 minutes; turn slices over and bake an additional 15 minutes, or until golden brown and slightly crisped. Serve warm with pure maple syrup and powdered sugar, if desired.
---