Easy Homemade Egg Noodles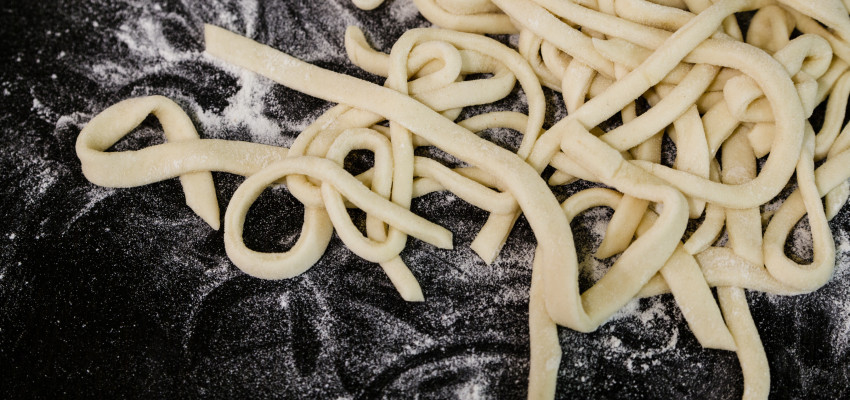 Ingredients
2 cups all-purpose flour
2 tsp. kosher salt
3 egg yolks
1 egg
¼ - ½ cup water 
Instructions
In a large mixing bowl, combine flour and salt; create a well in the center of the flour mixture. To the well, add egg yolks and egg, along with a couple tablespoons of water; combine well (sometimes I even use my hands), adding water 1 Tbs. at a time, as needed until dough comes together in a ball.
Divide dough in half and let dough rest for 10 minutes.  Once dough has napped for a bit, roll out the first half on a lightly floured work surface until dough is 1/8" thick.  Cut noodles to desired width, then repeat rolling and cutting with remaining half of dough. 
Noodles can be used at once – I toss mine right into the simmering broth as soon as I've cut them….delicious! 
This makes enough for one large pot of chicken noodle soup.
---