Easy and Fast Pressure Cooker Parmesan Ranch Potatoes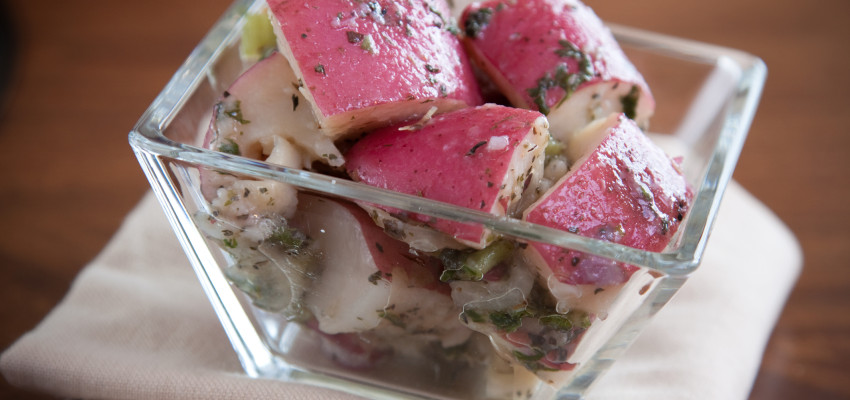 Ingredients
2 lbs. red potatoes, skins on, cut into 1" chunks 
1 oz. packet dry ranch seasoning/salad mix
1/2 cup chicken broth
1/2 cup grated Parmesan cheese 
2 Tbs. melted butter 
Salt and pepper, to taste 
Instructions
Place potatoes into electric pressure cooker with chicken broth. Toss the potatoes in the broth a bit, then sprinkle them with the ranch seasoning mix.
Secure the electric pressure cooker lid, making sure the valve is set to the sealing/pressure position. Use the manual/pressure cook setting for 7 minutes. When the timer sounds, perform a quick release to remove all pressure from the pressure cooker, then remove the lid.
Drizzle the cooked potatoes with the melted butter, then sprinkle with Parmesan cheese. Serve at once. 
---