Creamy Bacon and Egg Wake-Up Casserole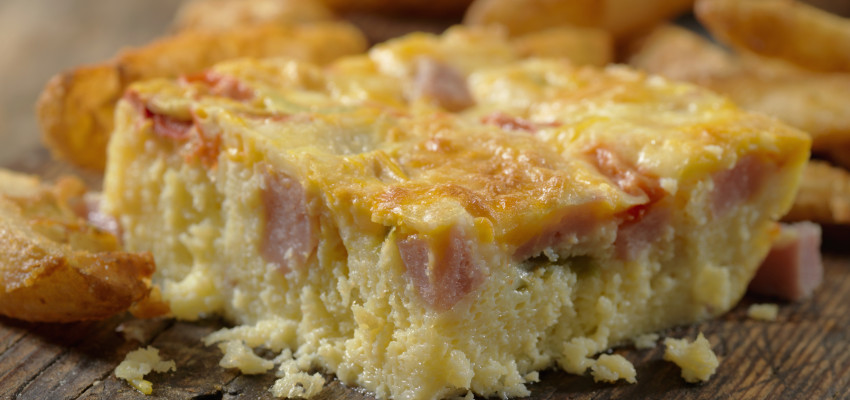 Ingredients
12 large eggs
1 cup heavy cream
1/2 lb bacon, cooked until crispy, crumbled
4 oz cream cheese, cut into small cubes, softened 
1 cup cheddar cheese, shredded
1/2 tsp kosher salt
1/4 tsp ground black pepper
Instructions
Preheat the oven to 350˚F.
In a large bowl, mix the eggs, heavy cream, half of the cheddar, salt and pepper together; pour this mixture into a greased 9x13-inch baking dish. Drop the small cubes of cream cheese evenly throughout the egg mixture.
Bake the casserole for 35 minutes, uncovered, on the center oven rack, then sprinkle the remaining cheese and bacon over the top of the casserole. 
Return the casserole to the oven to finish baking, 15-20 minutes longer or until the center is just set and a knife inserted into the center comes out clean. 
---