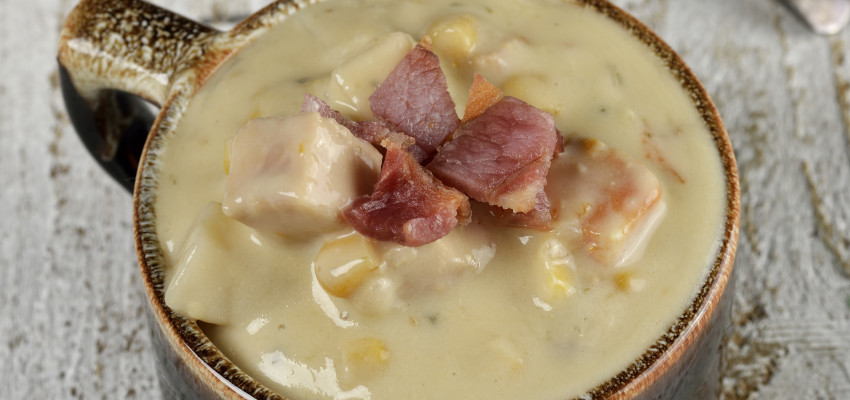 Ingredients
8 strips bacon, chopped
1 Tbs. dehydrated onion flakes 
1/2 tsp. dried thyme 
2 cloves garlic, crushed
1/4 cup all-purpose flour
3 cups frozen sweet corn kernels, thawed
3-4 cups chicken broth
10 3/4 oz. can Campbell's Cream of Potato soup
1 cup milk
Splash of whipping cream
kosher salt and freshly ground pepper, to taste 
Instructions
In a large pot or Dutch oven or medium heat, cook bacon with the onions and thyme until the bacon is browned and a bit crispy; remove bacon to a paper towel. 
In the bacon drippings, add the flour, cooking for 1 minute, stirring often; remove from heat. 
Whisk the chicken broth into the flour mixture, a little at a time, until the mixture is smooth. 
Return the pot to medium heat; stir in the corn, milk, cream of potato soup, whipping cream, and bacon. Cook until hot throughout; season to taste with salt and pepper then serve at once. 
---