Chipotle Sweet Potato Gratin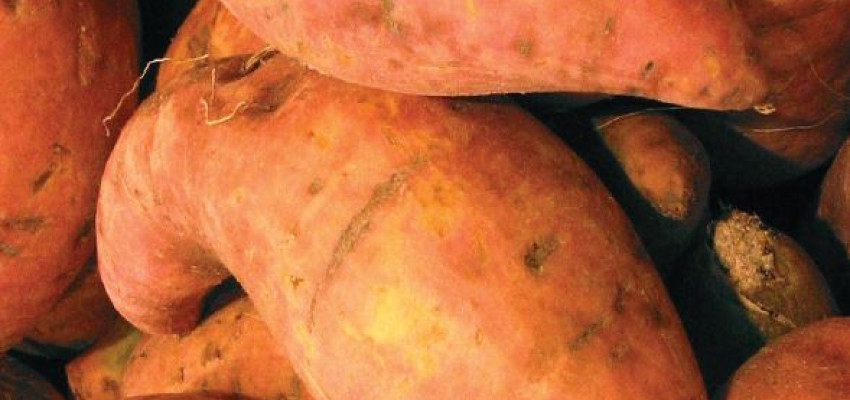 Ingredients
3 cups heavy cream
2 Tbsp. dark brown sugar
1 Tbsp. chipotle pepper puree or 1-2 tsp. chipotle sauce
5 large sweet potatoes, thinly sliced (approx. 1/4 inch thick)
kosher salt and freshly ground black pepper
Instructions
Preheat oven to 350° F. Whisk together cream and chipotle puree in a batter bowl (or any bowl with a spout).
In a seasoned 12" cast iron skillet or a large greased baking dish, arrange potatoes in an even layer over the bottom of the baking dish, overlapping each one; drizzle with some of the prepared cream mixture, then season with salt and pepper, to taste. Repeat with remaining potatoes and cream to form additional layers, seasoning with salt and pepper as you go.
Cover gratin and bake for 40-45 minutes; remove cover and continue to bake for additional 25-30 minutes or until most of cream has been absorbed and the potatoes are cooked through, fork-tender, and top is deliciously golden brown.
Provided in partnership with From the Land of Kansas.
---