Butter Brickle No-Churn Ice Cream Dessert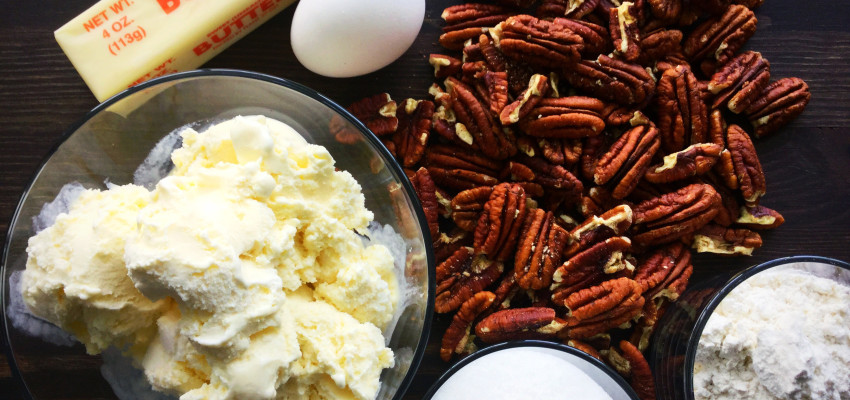 Ingredients
Easy 4-Ingredient No-Churn Vanilla Ice Cream
14 oz. can sweetened condensed milk
2 cups whipping cream
1 tsp. pure vanilla extract
pinch of kosher salt
Butter Brickle Mixture
2 cups all-purpose flour
1/2 cup old-fashioned oats
1/2 cup packed dark brown sugar
½ cup chopped pecans
½ cup sliced almonds
1 cup unsalted butter, melted
1 batch no-churn vanilla ice cream (recipe below), or substitute store-purchased vanilla ice cream, if desired
12 oz. jar butterscotch ice cream topping
Instructions
In a large mixing bowl, whisk all ingredients together well. 
Line a loaf pan with heavy-duty foil, taking care not to create any holes in the foil.
Pour prepared ice cream mixture into foil-lined loaf pan; cover the top with foil and place into the freezer to freeze solid, 6-8 hours.
Butter Brickle Mixture
Preheat oven to 375 degrees F. 
In a large mixing bowl, prepare Butter Brickle mixture by combining flour, oats, brown sugar, pecans and almonds; stir in melted butter and mix thoroughly. Spread prepared Butter Brickle mixture evenly over a baking sheet and bake for 15-20 minutes, stirring  halfway through the baking time; remove from oven and let cool completely.
To prepare dessert, spread half of the baked and cooled Butter Brickle mixture over the bottom of a 9 x 13 pan; drizzle with half of the butterscotch sauce.
Meanwhile, remove loaf of no-churn ice cream from the freezer and let it defrost slightly.  Use foil to lift loaf from the loaf pan and place onto a cutting board.  Slice the loaf of ice cream into fat slices, placing them on top of the butterscotch topping in the 9 x 13 pan. (You may need to cut a few of the slices to fit, filling the pan.)
Sprinkle the remaining prepared Butter Brickle topping over the ice cream slices, then drizzle with remaining half of the butterscotch sauce.  Cover pan with foil and freeze for 3-4 hours before serving. 
---