Apple Cranberry Chicken Served Over Quinoa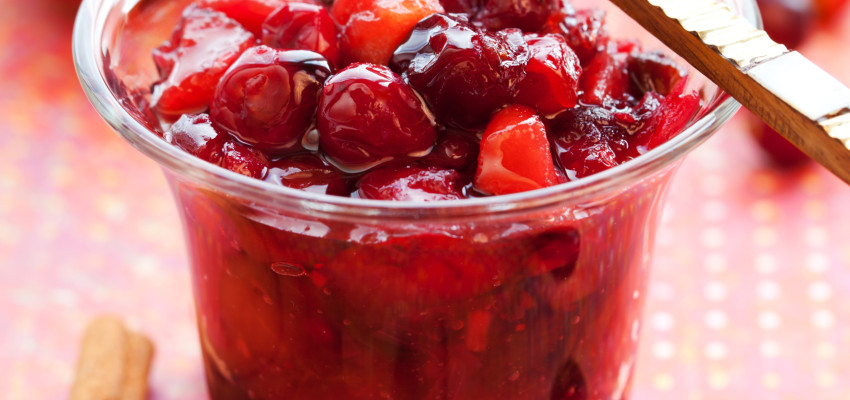 Ingredients
1 Tbs. olive oil
1.5 lbs boneless, skinless chicken breasts, rinsed and patted dry, pounded into cutlets
Cranberry Apple Churtney, Recipe below
3 cups cooked quinoa, directions below
Apple Cranberry Chutney
1/2 yellow onion, diced
1 Tbs. red wine vinegar
4 Honeycrisp apples, cored and chopped (skin on)
1 cup fresh cranberries
1/4 cup granulated sugar
1/2 tsp. cinnamon
1/2 tsp. kosher salt
1/2 tsp. lemon zest
1 1/2 tsp. fresh lemon jice
2 Tbs. pure maple syrup
Quinoa
1 cup water
1/2 cup orange juice
1 cup uncooked quinoa
Instructions
Preheat oven to 350 degrees F. In a large skillet over medium high heat, add oil; when oil is hot, add chicken cutlets and cook just until browned on each side. Place cutlets into a greased 9 x 13 baking dish and bake, uncovered, for 20-25 minutes, or until juices run clear and chicken is cooked throughout.
Using the same skillet the chicken breasts were cooked in, add onion to drippings in pan and cook over medium heat until softened, adding a bit of broth if needed to keep onions moist. When onions are softened, add vinegar, apples, cranberries, sugar, cinnamon and salt; bring to a boil, then reduce heat and cook chutney for 15-20 minutes or until apples are tender and chutney is slightly thickened. Stir in lemon zest, juice and maple syrup. (Chutney will thicken more as it cools.)
Quinoa
Bring water and orange juice to a boil in a 2-3 quart saucepan. Add quinoa, bring back to a boil, then cover and cook over medium heat for 10-12 minutes or until quinoa has absorbed all the liquid. Remove from heat and fluff quinoa with a fork; cover and let stand for 15 minutes. 
To Serve
Place chicken breasts on a bed of cooked quinoa, top with warm churtney. 
This recipe came from a friend, Amber Groeling, a registered dietitian with the Topeka HyVee Store.  It's not only a delicious and healthy recipe, but also a beautiful presentation - perfect for a luncheon or light meal at the dinner hour. 
---