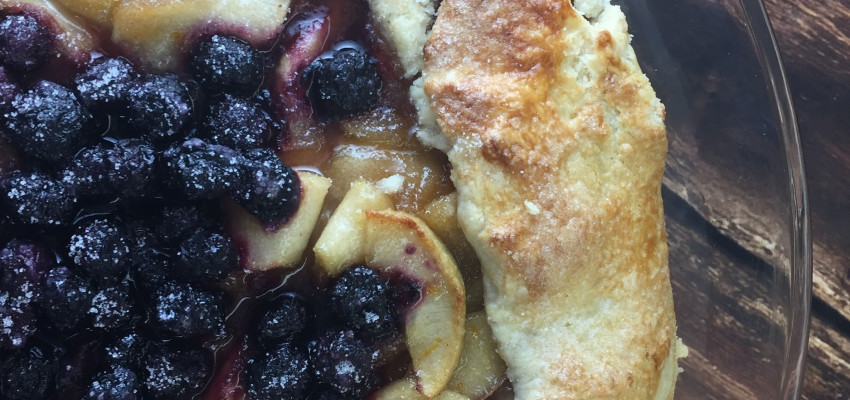 Ingredients
5 medium Granny Smith apples, peeled, cored, and sliced
2 Tbs. all-purpose flour
1/4 cup unsalted butter
1/3 cup packed dark brown sugar
1/3 cup granulated sugar
1/2 tsp. kosher salt
1/2 tsp. orange zest
1 cup fresh blueberries tossed with 2 tsp. flour
1 batch Flakey Vodka Pie Crust Dough
1 egg beaten with 1 Tbs. water to make an egg wash
Instructions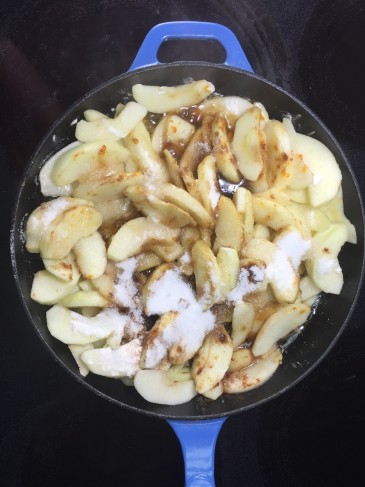 In a large skillet or sauté pan, melt butter over medium high heat; add sliced apples, flour, sugars, salt and orange zest. Toss to combine and simmer until sauce thickens slightly; remove from heat and cooled completely.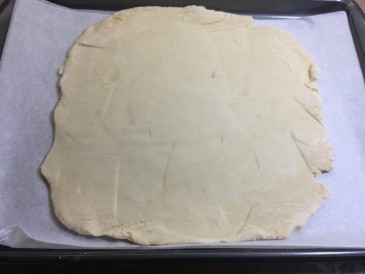 Using approx. 2/3 of the pie crust dough batch, place dough onto a sheet of parchment paper and roll out into a 12" circle. Slide dough and parchment onto a baking sheet.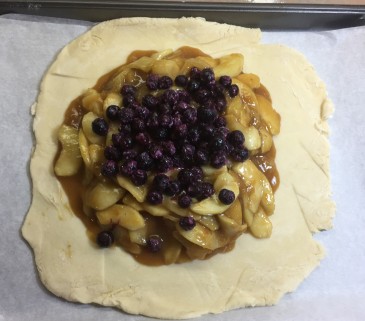 Place cooled apple filling onto the dough, leaving about a 1 1/2" - 2" border. Top apple filling with blueberries.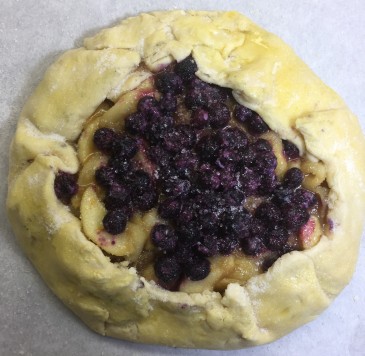 Using your fingers, fold dough up and partially over the filling, pleating the dough as you go, to make dough fit snugly around the apple filling.
Brush pie dough with prepared egg wash, then sprinkle sugar over egg wash and over the blueberries.
Bake crostata, uncovered, on center rack of preheated oven for 25-30 minutes or until golden brown. Let crostata cool then slide from parchment paper onto a serving platter, slicing into wedges to serve. 
---