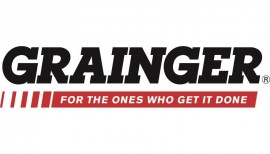 With an inventory of more than a million products for your business, Grainger has everything you need, when you need it. But did you know Grainger can also save you money on items you use every day in your home? You'll also save time by finding everything you need in one place.
As a Kansas Farm Bureau member, you receive 10- 30 percent off, PLUS free standard ground shipping on
Grainger catalog items using your member discount. That's whether you visit your local branch, order by phone at 877-620-2852 or shop online at Grainger.com®.
Begin your exclusive member savings today. Visit  www.kfb.org/benefits to access your Farm Bureau member account code and instructions on how to set up your Grainger account.