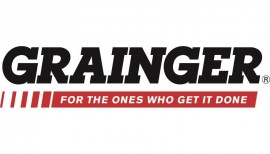 You may think of Grainger as a supplier of farm, ranch and industrial products, but did you know Grainger stocks thousands of products your business and family uses every day?  In addition to tools, equipment and replacement parts, you'll find products such as office supplies, light bulbs, batteries and work wear from name brands you know and trust. 
Use your Farm Bureau membership to take advantage of special member pricing on selected categories and brands from Grainger, PLUS get free standard ground shipping on all orders. 
Receive your discount by providing Kansas Farm Bureau's code, which can be used at your local Grainger branch, when you order by phone at 977-620-2852 or when shopping online at Grainger.com. 
Go to www.kfb.org/benefits to get your account code and set up your Grainger account today.