Flint Hills Shakespeare Festival
September 7, 2018

to

September 9, 2018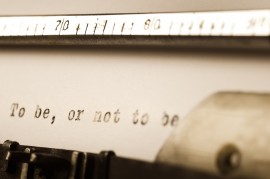 Details
The Flint Hills Shakespeare Festival is a St. Marys, community-based initiative focused on providing small-town, classical, outdoor theater and a village festival experience to local and regional patrons under the stars of northeast Kansas.

Each fall, local volunteers transform a wood on the edge of town, affectionately known as Sir William's Hollow, into a rustic outdoor Shakespearean amphitheater and family friendly village festival.

​The festival was established in 2010 and has continued to grow into a successful annual event with more than 50 food, game and artisan booths spread throughout the forest that features a full-length Shakespearean show nightly. Last year's show and village saw more than 6,000 local and regional patrons attend over two weekends.
Dates:
Sept. 7, 8, 9
Sept. 14, 15, 16
Ticket Prices:
​(The reusable bracelet you receive when you purchase your ticket at the gate will get you back in for free on all six nights of the festival for the price of the one ticket purchased.)
$12 - Full Festival Pass (good for all six nights)
($60 upper limit for families) 
Ages 5 and under are free!
Times:
The festival gates open at 5 p.m. nightly.
The play begins at 6:30 p.m. nightly.

​Approximate run time: Merchant of Venice - 2.5 hours plus a 20 minute intermission.
Beginning at 6:30 p.m., the play will likely end no later than 9:30 p.m. The festival gates will close at 11 p.m. all nights. 
For more information, please go here. 
---