Community Chamber Orchestra in Morganville
March 18, 2022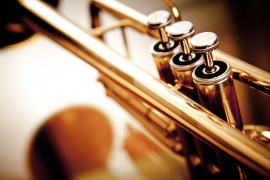 Details
Community Chamber Orchestra is featuring "Heavenly Trumpet with Larry Currey" Friday, March 18, 2022, in the gym of the Morganville School, 307 Main, in Morganville. 
Tickets are $8/person or $18/family, available on www.kansasmusic.net website through Paypal, or at Mayo's Department Store in Clay Center. You can also pay at the door. Face masks are required.
For more information, visit  www.facebook.com/CommunityChamberOrchestra, or contact Director Dr. Anne Clark at baclark@twinvalley.net or 785-926-4725.
---