April 16, 2021

to

April 18, 2021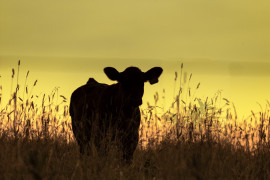 Details
The Aggieville Showdown, which is open to any youth exhibitor age 8-25 years old, was postponed from 2020 due to COVID -19 restrictions to spring 2021. The 2021 Showdown will include a western clothing fashion show, a concert with country recording artist Lucas Maddy; a cowboy poet; and vendors providing unique shopping experiences leading up to the Grand Drive.
The event will begin on April 16 when exhibitors start arriving at the Riley County Fairgrounds. The show billed as a prospect cattle show offers $5,000 in prizes, begins at 9 AM on the 17th with showmanship, followed by market steers/heifers and then breeding heifers.
At 6:30 PM, the event will move to Moro Street beginning with the pre-drive entertainment. No other cattle show in the nation has created a Grand Drive in the center of a famous business district. Aggieville has an old west charm with wooden storefronts and antique marquees. 
The moment everyone has been waiting for will begin later that evening, when the division-winning steers step onto a city street - a one of a kind showring.  Breeding heifer selection will follow the steers, and then the announcement of the showmanship winners and the evening will culminate with live interviews from the winners.
For additional information about the Aggieville Showdown, including entry fees and deadlines, go to www.aggievilleshowdown.com.
---