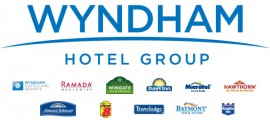 Farm Bureau members save up to 20-percent off best available rates at participating locations. Book in advance with your Farm Bureau discount code at 877-670-7088.
The discount is available on all brands, including: AmeriHost Inn®, Baymont® Inn & Suites, Days Inn®, Hawthorn Suites®, Howard Johnson®, Knights Inn®, Microtel Inns & Suites®, Ramada®, Super 8®, Travelodge®, Wingate by Wyndham® and Wyndham® Hotels.
To get the code, and for a full list of Kansas Farm Bureau member benefits, go to www.kfb.org/memberbenefits.
---